PENGUIN BOOKS' NEW cover for Roald Dahl's Charlie and the Chocolate Factory is… interesting.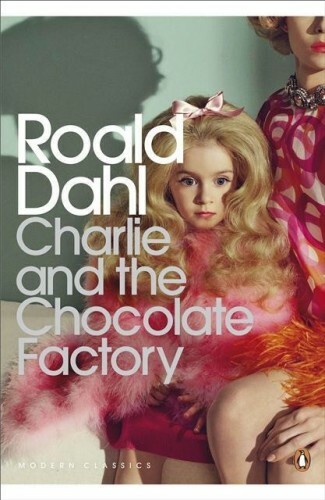 The publisher teased the cover on its Facebook page earlier today, inviting people to guess which 'tasty tale' it belonged to.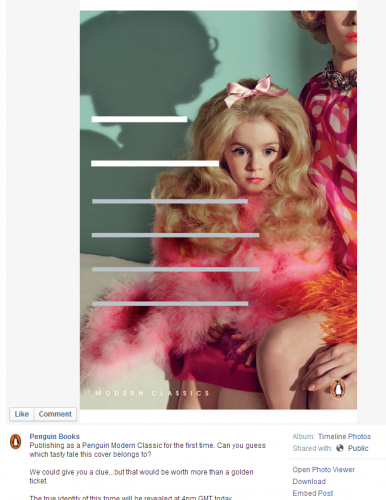 Facebook Facebook
Confusion reigned though, even with an added 'golden ticket' clue thrown in for good measure.
Some guessed that it was a new cover for Vladimir Nabokov's Lolita, some suggested Valley of the Dolls, while others hoped that it wasn't the new face of Charlie and the Chocolate factory, calling it a "FAIL", "inappropriate" and "sinister".
Penguin did confirm earlier this afternoon that the new cover is indeed the latest edition of Charlie and the Chocolate Factory, publishing for the first time as a Penguin Modern Classic.
Reactions on Twitter have been mixed:
It's assumed that the girl depicted on the jacket is either Veruca Salt or Violet Beauregarde.
According to the Penguin Blog the new image:
…looks at the children at the centre of the story, and highlights the way Roald Dahl's writing manages to embrace both the light and the dark aspects of life.
What do you think of the new Charlie and the Chocolate Factory Cover?