IRISH PEOPLE DON'T appreciate any messing when it comes to our favourite foods. If it ain't broke, and all that.
But could we perhaps open our hearts to these chocolate chip and honeycomb sausages, like Lidl hope we will?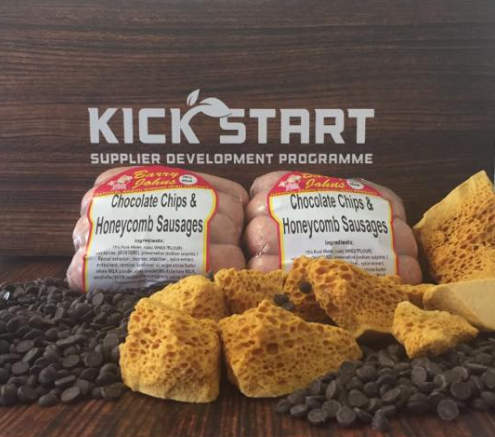 Facebook / Barry John's Butchers Facebook / Barry John's Butchers / Barry John's Butchers
The sossies are the product of Barry John's Butchers from Cavan – earlier this year, they were selected to be part of Lidl's Kick Start program, which invests in small Irish food businesses.
Answering some sceptical customers on Twitter, Lidl said doubters would be 'eating their words' once they tried them.
HMM. We shall see about that.
The retailer will also be stocking Barry John's Caramelised Red Onion and Cheddar and Chilli sausages, which will probably sit a bit better with most fry traditionalists.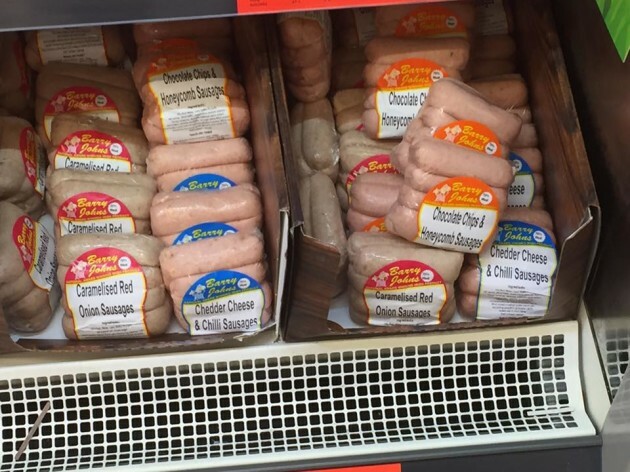 Barry John's Butchers - Crowes Barry John's Butchers - Crowes
Unusual sausage fillings aren't all Barry John is famed for – back in April, he broke the Guinness World Record for the most sausages made in a minute.
RTÉ - IRELAND'S NATIONAL PUBLIC SERVICE MEDIA / YouTube
Barry John: Sausage King of Ireland? We think so.
DailyEdge is on Snapchat! Tap the button below to add!