CHRISTMAS IS A free pass to sit on your bum in your comfiest clothes and watch the telly. So with so much good stuff to feast your eyes on, how do you decide what to watch?
To spare you the heartache, we've done the research and compiled a list of the best films on TV, every day from Christmas Eve until Friday January 2. Enjoy!
Christmas Eve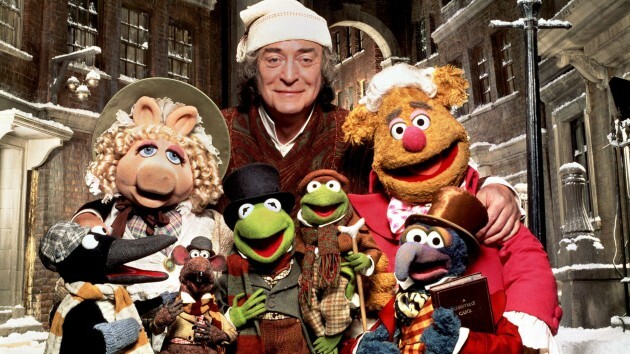 Drafthouse Drafthouse
Sister Act 2

(3.50pm, RTÉ One) Joyful joyful, Whoopi we adore thee.

The Muppets Christmas Carol (4.50pm, Channel 4) "And now there's only one more sleep 'til Chriiistmasss…"
War Horse (8pm, UTV) Steven Spielberg directs this war drama.
Scrooged (9.15pm, TV3) Bill Murray stars as the modern version of Ebenezer Scrooge.
Hot Fuzz (12.15am, BBC2) Simon Pegg and Nick Frost pair up in this loving spoof of action films.
Christmas Day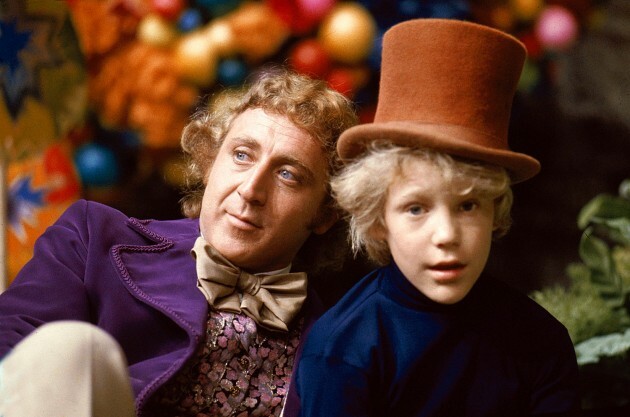 Glogster Glogster
Home Alone 2: Lost In New York

(8.05am, RTÉ One) One for the early risers out there.

Willy Wonka and the Chocolate Factory (9.55am, RTÉ2) It'd be rude not to watch this on Christmas morning, now wouldn't it?
Back To The Future (10.55am, UTV) Relive your childhood all over again.
It's A Wonderful Life (3.50pm, RTÉ One) A Christmas classic.
Forrest Gump (9pm, TV3) "My momma always said life was like a box of chocolates…"
Argo (10.40pm, RTÉ One) Ben Affleck continues to prove himself as a director with this political thriller.
St Stephen's Day
Screengrab via the Daily Dot Screengrab via the Daily Dot
Casper

(11.10am, ITV2) Cute family film, starring the Friendly Ghost.

Cool Runnings (11.30am, BBC One) COOL RUNNINGS. What more do we have to say?
Indiana Jones and the Raiders of the Lost Ark (1.25pm, RTÉ2) The first of the Indiana Jones films, starring Harrison Ford. *swoons*
The Wizard of Oz (2.55pm, TV3) Curl up with the Roses tin and watch this classic.
Skyfall (9.10pm, RTÉ One) Bond investigates an attack on the MI6.
Saturday, December 27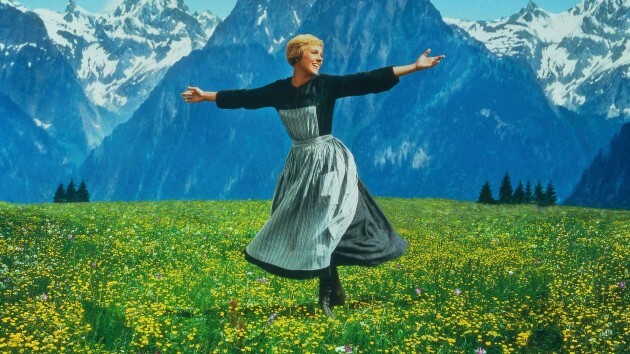 Drafthouse Drafthouse
Space Jam

(11.35am, RTÉ2) Nineties kids, rejoice! Michael Jordan and the Looney Tunes are back.

Sound of Music (2.40pm, RTÉ One) It's the time of year when everyone remembers just how long the Sound of Music is.
How To Train Your Dragon (3.10pm, BBC1) Cute animation for the kiddies (and for you, too).
The Shawshank Redemption (9.15pm, TV3) One to watch with your dad.
Naked Gun (12.45am, RTÉ2) Leslie Nielsen at his best.
Sunday, December 28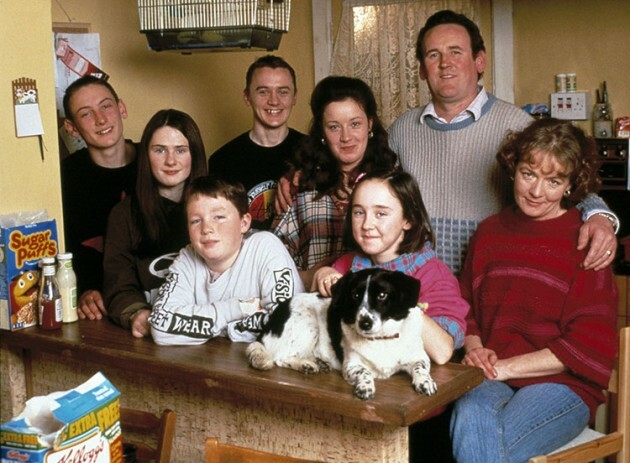 MovieMail MovieMail
Jurassic Park

(12.25pm, ITV2) Hold on to your butts.

ET: The Extra-Terrestrial (3.20pm, UTV) Watch it again. Go on.
Die Another Day (6.20pm, ITV2) Pierce Brosnan's last turn as Bond.
The Snapper (9pm, TV3) You have to watch The Snapper when it's on. It's the law.
Senna (10.30pm, RTÉ2) Documentary about the late Formula One driver Ayrton Senna.
Monday, December 29
Net DNA Net DNA
The Iron Giant

(10am, More4) Lovely animation, with Vin Diesel voicing the Giant.

Bedknobs and Broomsticks (1.40pm, BBC1) Angela Lansbury, people!
The Dark Knight Rises (9pm, RTÉ2) The last in Christopher Nolan's Batman trilogy.
Bridesmaids (9.30pm, RTÉ One) Don't watch this one with your parents. Trust us.
Atonement (11.15pm, UTV) Keira Knightley and James McAvoy are here to make you weep.
Tuesday, December 30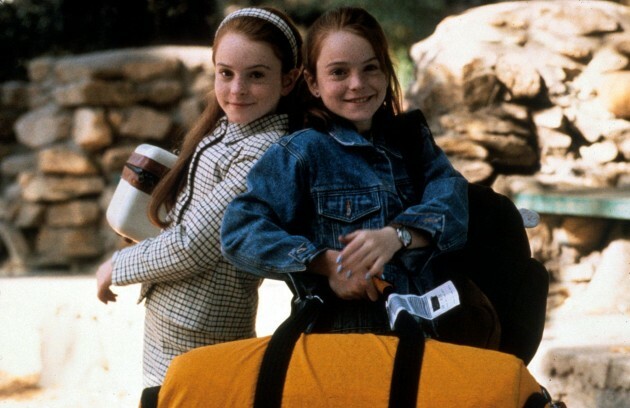 Chinomatography Chinomatography
From Russia With Love

(3.20pm, UTV) Sean Connery is Bond.

The Parent Trap (3.25pm, Channel 4) Lindsay Lohan, pre-meltdown.
Burn After Reading (9.30pm, TG4) The Coen brothers serve up more of their black, black comedy.
American Gangster (11.15pm, UTV) Denzel Washington continues to be bad ass.
The Graduate (12.35am, RTÉ One) "Mrs Robinson, you're trying to seduce me."
New Year's Eve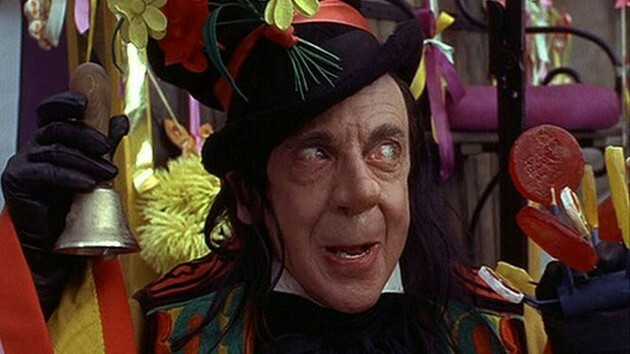 Fairfaxregional Fairfaxregional
Chitty Chitty Bang Bang

(3.15pm, RTÉ One) The Child Catcher is STILL terrifying.

The Spy Who Loved Me (4.40pm, RTÉ2) Roger Moore stars as James Bond.
The Help (8.30pm, BBC2) Oscar-nominated period drama about a young white woman's relationship with her black maids.
GoldenEye (9pm, ITV2) Another helping of Bond, this time with Pierce Brosnan.
Airplane! (1am, RTÉ2) "Surely you can't be serious?" "I am serious. And don't call me Shirley."
New Year's Day
Wikia Wikia
Hocus Pocus

(12.40pm, More4) A bit of Halloween in January. Why not?

War of the Buttons (5.05pm, TV3) The story of two rival boys' gangs in Co Cork.
Sister Act (6.10pm, Channel 4) Whoopi Goldberg is in danger, gurl.
The Dark Knight (9pm, UTV) Heath Ledger's Oscar-winning performance as the Joker is a must-watch, every time.
Django Unchained (9.20pm, RTÉ One) Do NOT watch this if you have the Fear. Please.
Friday, January 2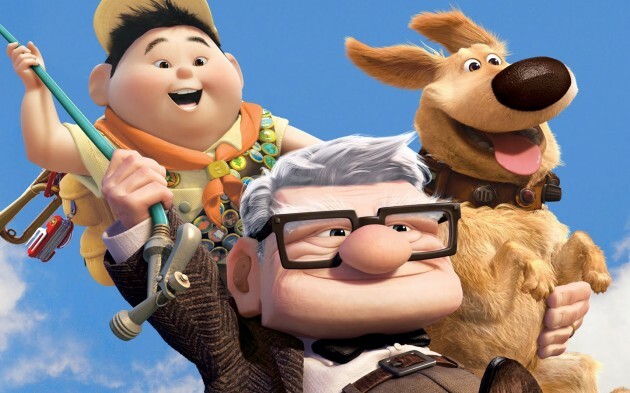 Experience Film Experience Film
Breakfast At Tiffany's

(10.10am, More4) Audrey Hepburn stars as the iconic Holly Golightly in this adaptation of Truman Capote's novella.

Up (4.30pm, BBC1) Get out the tissues for that opening scene.
Harry Potter and the Deathly Hallows Pt 2 (5.15pm, RTÉ2) The Harry Potter series comes to a dramatic close.
Miss Congeniality (6.50pm, ITV2) Sandra Bullock plays an FBI agent who goes undercover as a beauty queen.
The Boys and Girl from County Clare (10pm, TV3) Andrea Corr, doing a bit of acting.