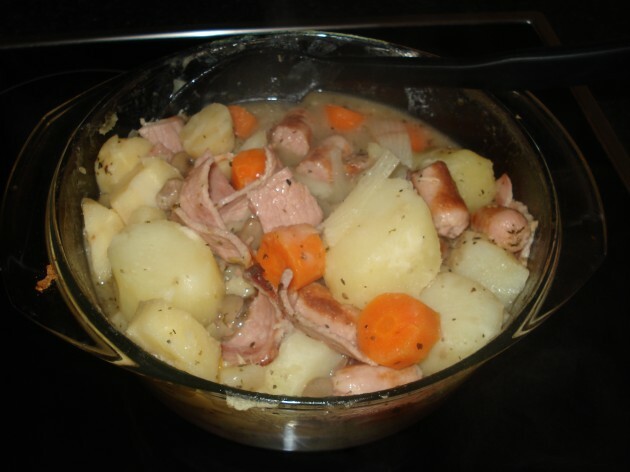 Wikimedia Wikimedia
AH, CODDLE. IT'S the ultimate Dublin dish. For those not acquainted properly, coddle contains:
Rashers, sausages, potatoes, carrots, parsnips and onions – all boiled up in a big pot with some stock.
But the best thing about coddle is that it can be anything you want it to be

Flexible, you see.
It tastes of home and your mam's cooking
(For those who grew up with it, that is).
It's a quintessentially Dublin dish – but it really deserves to be eaten around the country
Because it's the ultimate comfort food
Yes.
You don't eat it for the beautiful aesthetics
Because there is no filter to make coddle look as good as it tastes
But the pleasure is all in the eating
The rest of Ireland needs to get on board with this
You won't regret it
<3
DailyEdge is on Snapchat! Tap the button below to add!