FIRST IT WAS the seagulls. Now the crows are raucous. It's Alfred Hitchcock's cinematic nightmare, come to life.
The village of Tullyallen in Co Louth is currently being terrorised by a mad crow, which pecks loudly at windows and tries to attack dogs and children.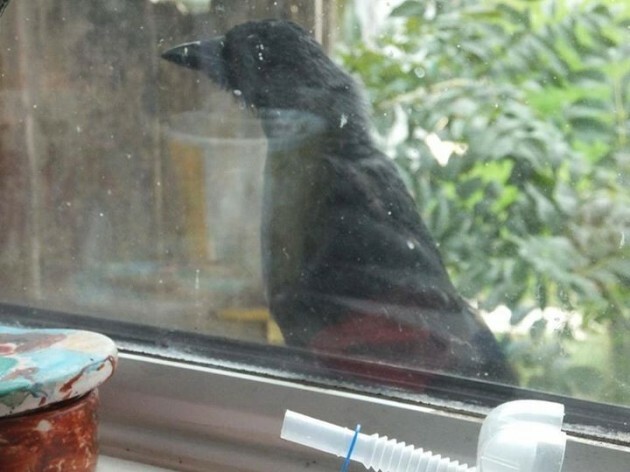 Facebook The bird in this photograph is believed to be the infamous 'Crazy Crow' Facebook
Eyewitnesses have reported seeing the bird (nicknamed the Crazy Crow) waiting by the local school gates, then chasing schoolchildren down the road.
On more than a few occasions, it has tried to peck their heads and scratch them with its talons.
After a spate of attacks, a Facebook page was set up in the bird's honour – there, the village people are sharing their experiences of the winged demon.
They can't seem to figure out if it is a friend or foe – some Tullyallen residents say it's "demented", others think it's just looking for some company.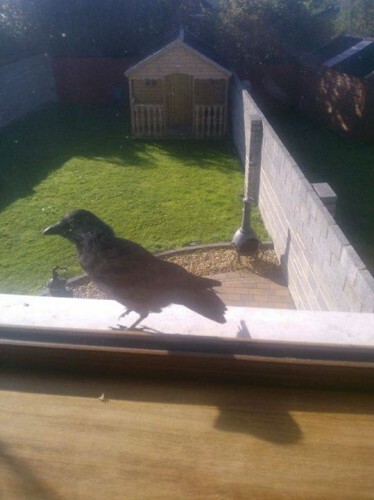 Facebook Another sighting of the Crazy Crow, staring in another poor soul's window Facebook
This Tullyallen resident says the crow is just a "unique" and curious bird:
The Crazy Crow is always at my home… He loves my car and looking in the sunroof, he follows the kids and comes to my bedroom window. He is unique.
But its penchant for diving at running, screaming schoolchildren has everyone else spooked, as this resident says:
He's a horrible bird, something needs to be done… It's going to end up seriously hurting someone. Seen him in action and he's not afraid of anything. Not normal for a bird.
Protect yourself by following Tullyallen's "Crazy" Crow on Facebook for updates. Stay safe.