EINSTEIN ONCE ASKED: "Am I or are the others crazy?" 
If you're sure it's not you, but everyone else, then you've come to the right place.
There have been some frankly downright bonkers goings-on in the world this week, and DailyEdge.ie has compiled the best to bring you inarguable proof that the world is mad, Ted. 
Here we go!
A Kazakh scientist may have solved a $1million prize – but no one is sure because they can't speak Russian. Mukhtarbay Otelbayev, of the Eurasion National University in Astana, says he has proved the Navier-Stokes existence. Basically, up until now, mathematicians haven't been able to prove in a formula that planes will always fly. Even though they obviously do, maths couldn't prove it. Scarlet for them. In 2000 the Clay Mathematics Institute offered $1million to anyone who could devise a proof for all solutions. And now Otelbayev claims to have done just that, working on it for over 30 years. However, the combination of his Russian text and the specialist knowledge necessary to understand the concepts means that no one can prove it. Turns out professional maths is mortifying on the regular. Get it TOGETHER, geeks. (New Scientist)
A deserted ghost ship of cannibal rats is on course for Ireland. Oh great. In short, the Lyubov Orlova was a cruise ship designed to take tourists around the Canadian Arctic. Due to a financial dispute, it lay idle for two years, then drifted away while it was being towed away for scrap. So it floats, unmanned, ghostly in the night, riddled with rats, and it comes – it comes for us. The end is nigh. Repent. (DailyEdge.ie)
afuntab You're scared of little old me? afuntab
A student in Utah paid his college tuition entirely in $1 bills. Luq Mughal paid his tuition fees with 2,000 singles as a protest against rising costs of education. He said he spends his weekends working to pay for college, after a week of 12-hour days studying electrical engineering. Undergraduate in-state tution at the University has doubled in the past decade. Good point and everything, Luq, but can we talk about how weird your name is? Is it like a fancy way of writing "Luke"? The people need answers. (The Salt Lake Tribune)
A Church of England diocese have released "Twitter Commandments" for followers. Bath and Wells diocese in the UK gave followers (religious and Twitter alike) some rules to follow to help them remember God while firing off their social media missives. They're actually pretty sensible. I mean, they're hardly as important as the undeniable classic "Thou shalt not kill" but being reminded that tweets are "transient yet permanent" is hardly a bad thing. Just remember: thou shalt always, always troll. (Mirror)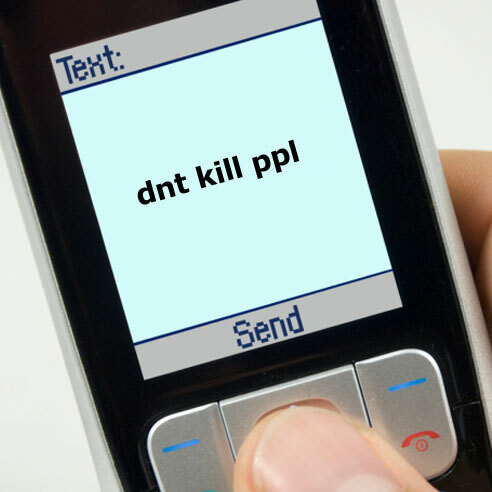 ReadersDigest ReadersDigest
A man has been accused of riding a horse with a toddler while drunk. Dennis Carl Byers, 38, was jailed in Tulsa for riding around the town on a horse, brandishing a toddler. It certainly seems a lot more dangerous than the donkey rides we remember doing down on the beach in Rosslare, eh? (Tulsa World)
There's a growing fad in India of hiring a private detective to suss out your potential bride or groom before you commit. More and more people are hiring PIs for "background checks", according to local news. Would you do it? Or, better question, would you still marry the person who did it to you? Personally, I would jilt their ass. (The Times of India)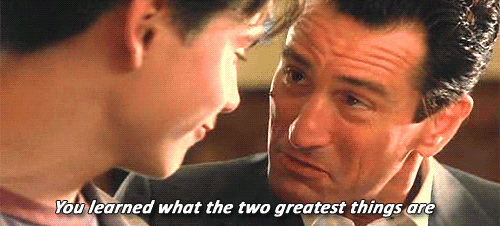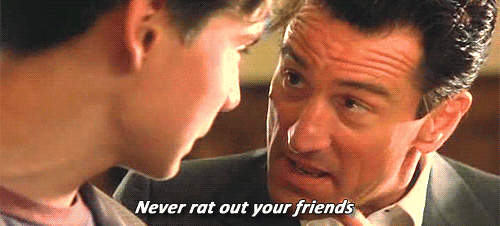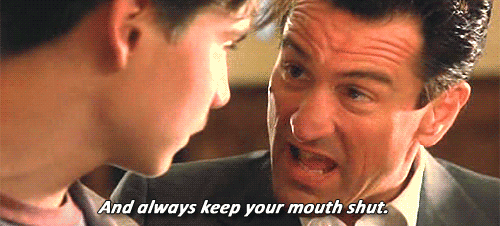 Imgur Imgur
More than 30 years after the heist dramatised in Scorsese's film "Goodfellas", the mobster slipped up and revealed some info that resulted in everyone getting busted. Vincent Asaro, 78, told a cooperator wearing a wire that he never got his money and "Jimmy Burke kept everything". The rant was a break in an investigation that resulted in murder, robbery, extortion, arson and other charges against Asaro and four others, including Asaro's son. "Marty needed a sequel and Loretta said she would help out," Asaro's defence lawyer told reporters outside the court, referring to Scorsese and U.S. Attorney Loretta Lynch. Miaow. (AP)
Hey you! Yes, you there. Spotted any wacky news in your local area? Let us know on fiona@dailyedge.ie or below in the comments if you'd like to see your name in lights. It could be you!