THIS IS NOT an episode of Criminal Minds or CSI. This is real life.
Police in Orange County, California launched an investigation after creepy porcelain dolls were carefully placed outside 11 family homes earlier this week.
The families who received the dolls were concerned with how much they resembled each of their daughters, who are all around 10 years of age.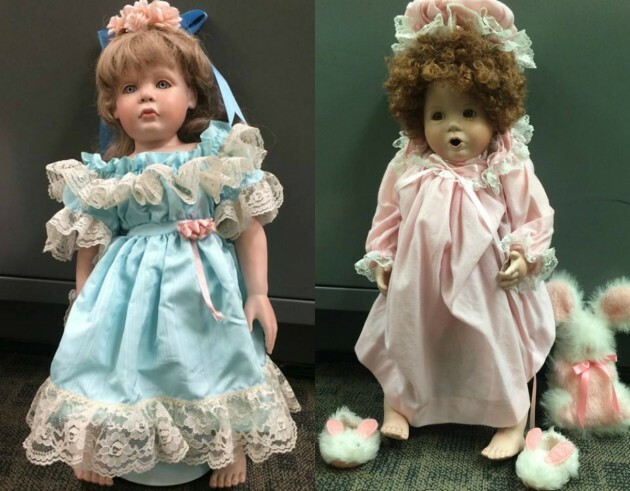 Facebook / KTLA News Facebook / KTLA News / KTLA News
According to KTLA 5 no notes or threatening messages were left with the dolls, but even so, police were keen to find out why they were left there.
Lt Jeff Hallock of the Orange County Sheriff's Department said:
Is it a prank? Is there some specific motivation? We're talking about children here. Anything that has the potential to involve children causes us some concern.
However last night the Orange County Sheriff's Department said the dolls had been left in a gesture of 'goodwill' from a local woman, who didn't mean any harm.
At first we were creeped out. Now we're just sad.