Disclaimer: The author of this quiz is actually from 'the country' herself. None of the old stereotypes here. 
1. Pick a mineral.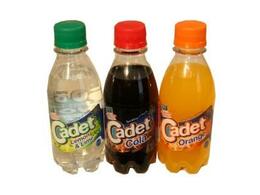 21Food


2. What time is dinner?
6pm, after you get home from work.
1pm, sure you're starving by then. Later on we'll have the tea.
8pm. You've made reservations at that new restaurant you read about in the Culture magazine.


3. You get stuck behind a slow-moving tractor while out driving. What do you do?
Beep the horn and flash your lights. Are they even ALLOWED on a main road?!
Nothing. That's Dessie Flynn's young lad, he'll be taking the next left turn anyway.
Wait patiently, albeit with a little surge of annoyance, until they let you overtake.


4. Finish the lyric (without Googling): "Rock me mama like a wagon wheel/Rock me mama ___ ____ ____ ____"


5. Which one of these is 'a bag of Taytos'?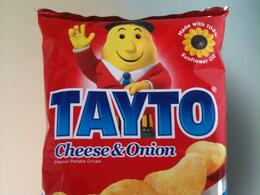 6. How far away is your nearest neighbour?
Their house is literally attached to your house.
Across the hall, in apartment 2B.
A couple of minutes' walk away.
Ten miles down the road. You can just about see the chimney over the hill.


7. Do you use the front door or the back door to get into your house?
Front door. The back only leads to the garden.
Back door. What would we be using the front door for?


8. In which of these places is it NOT acceptable to wear a GAA jersey?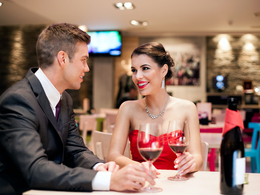 Shutterstock


9. Would you touch an electric fence 'for the craic'?
Of course. You've done it loads of times.
If everybody else was doing it...
Nah. But you'd dare someone else to do it.


10. Which, in your opinion, is the most reliable form of securing your home against intruders?
Susan Daly
Locking the doors and hoping for the best.
Leaving the radio on when you're not at home, to fool potential burglars.
Getting someone to watch the house for you while you're away (at a funeral, for example).


11. And finally: Do you care about road frontage, really? Answer all the questions to see your result!
YouTube
You scored out of !
You're as much of a culchie as Bull McCabe driving a Massey Ferguson through the bog.
You know your 10-10-20 from your 18-6-12, and you're not afraid to show it. Go you.
You scored out of !
You're as much of a culchie as Sean Thornton from The Quiet Man, watching the hurling.
Some people might call you a blow-in. Don't mind them. You may not have grown up on a farm, but you're a country kid through and through.
You scored out of !
You're as much of a culchie as Molly Malone in a Dublin jersey.
You're not a culchie, but you're not completely immune from the ways of the country. You like a good shpud as much as everybody else.
Flickr/Jordan Merrick
You scored out of !
You're as much of a culchie as Ross O'Carroll-Kelly drinking a smooth espresso.
Hey there city slicker! You've probably never gotten clattered in muck in your whole life. Fair enough, like.