COMMUTING CAN BE a right pain in the backside and Irish Rail knows that all too well.
That's why they've rolled out a sweet new ad campaign that's going down rather well with the locals.
Mary Rose Devereux spotted this 'swiss' beauty on the DART to Bray.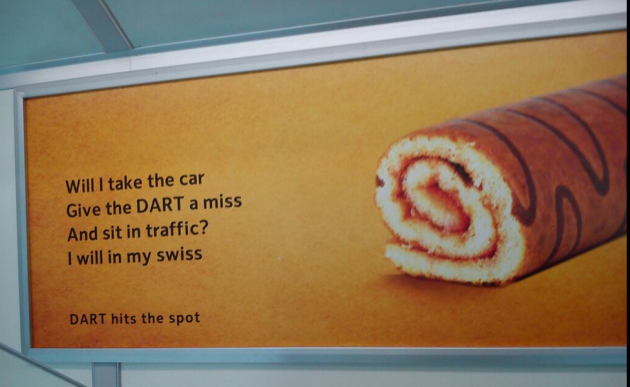 @DevroMarketing @DevroMarketing
That's one clever way to get the local lingo in: We just hope the carriage wasn't too jam-packed.