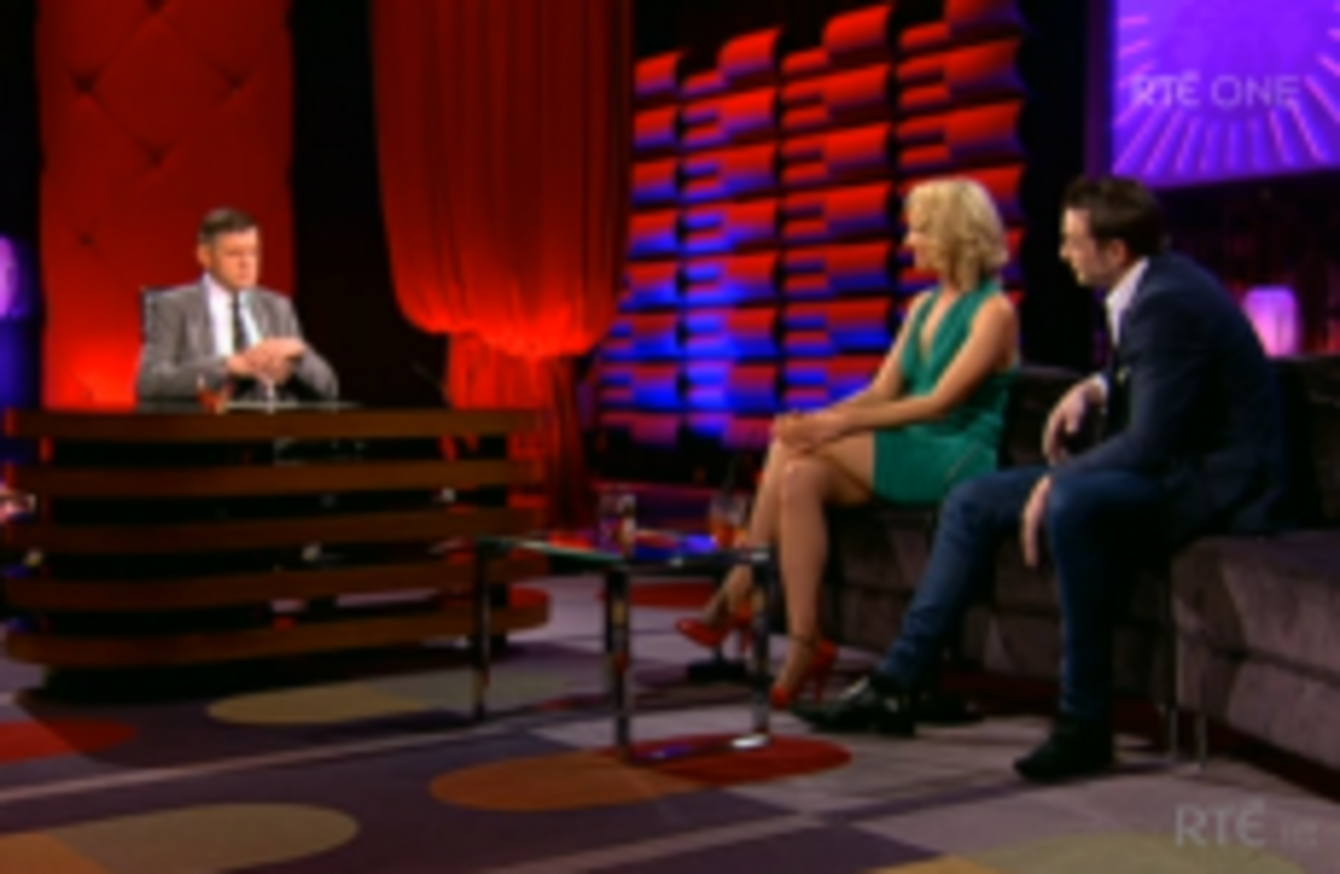 TWO DATING EXPERTS appeared on the Saturday Night Show last night.
They were Avril Mulcahy who bills herself as Ireland's Modern Matchmaker, and Stephen Nolan of 'pick-up artist' training agency IrishSeduction.com.
Avril and Stephen were there to give advice on the problems of modern seduction, and why we can't all find the perfect romance we deserve
Here's the advice they gave. (Even Brendan O'Connor chimed in with some.)
Avril on finding eligible men:
Ask your friends, ask your family. They might be hiding an absolute gem that they haven't introduced you to yet.
Stephen on finding eligible women:
Every time you walk down the street, there's thousands of people on Grafton St. You've probably passed three or four people that could be your ideal partner.
Avril on 'packaging':
Men are exceptionally visual. You may have the nicest chocolate bar in the world, but if you ain't packaging it right, nobody's going to buy it.
Stephen on pick-up tricks:
There are two biggest mistakes guys make, the first one is showing too much interest. You can do that verbally… or you can do it physically – the music is loud, you're leaning into the other person's space they feel uncomfortable.If you can hold your posture and lower the tone of your voice, the other person will lean in.
Avril on the problems of dominant women:
You've got a different character throughout your day. So in business, that's a little bit different. You might need to be a little bit dominant in the boardroom. [...] So just pull that back a little bit. The girls who are getting success out there, they're open and fun and positive.
Avril on sex on the first date:
A man likes the chase. And if you give your draw card up too quickly, you're going to be in trouble.
Avril on being asked back to someone's place for tea:
It's never ever tea. Guys ask a girl up for tea, and there's not even milk! There's no milk in the fridge.
Brendan on who pays for dinner:
You pay the bill, don't you? Men pay the bill.
Needless to say, Twitter wasn't impressed: