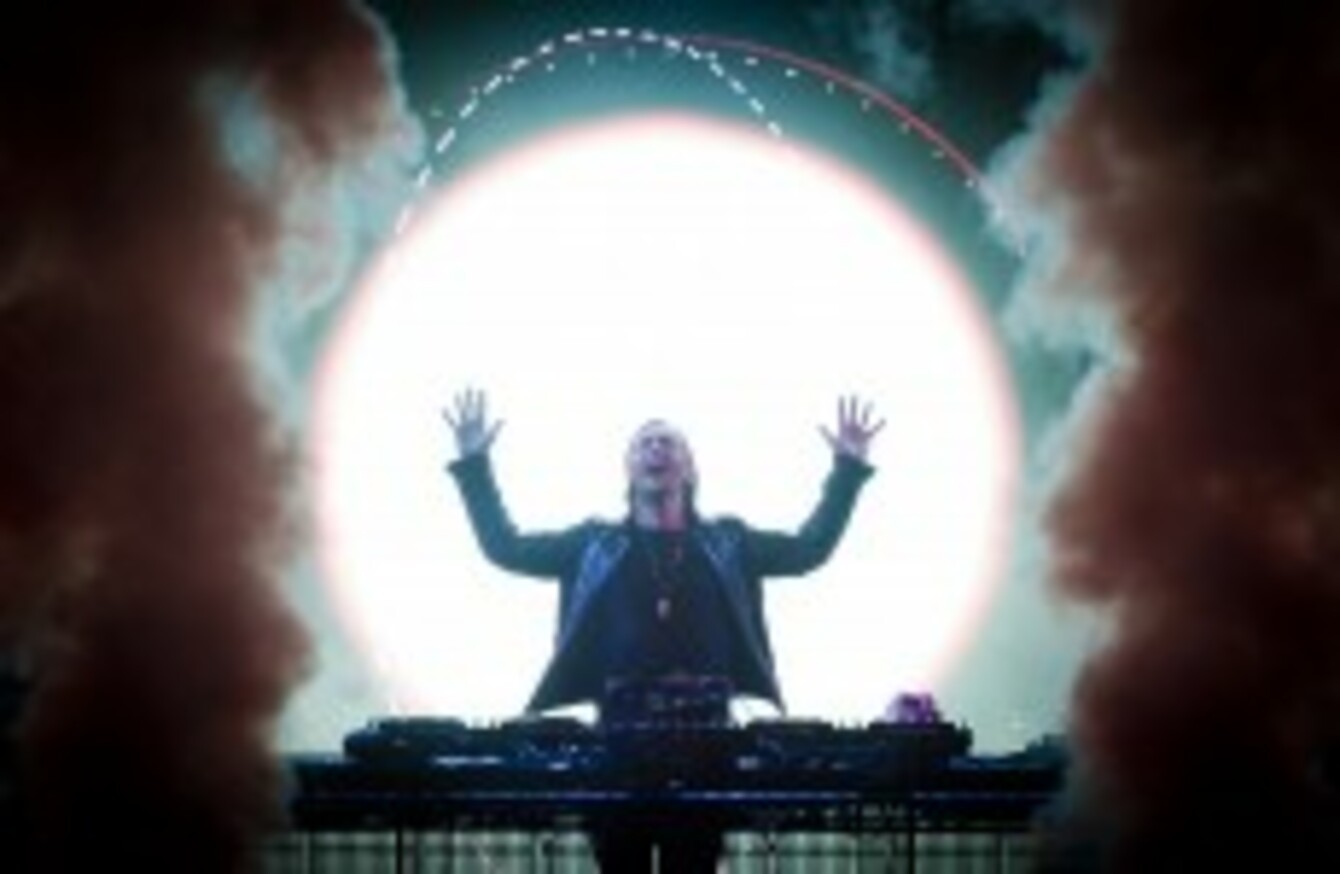 Guetta performing in London
Image: David Jensen/EMPICS Entertainment
Guetta performing in London
Image: David Jensen/EMPICS Entertainment
THE THREAT OF legal action is still hanging over an Irish website after it published a satirical article about French DJ David Guetta.
The article, published on the electronic dance music website Wunderground.ie in late July, joked that Guetta had a fear of dancing and also made claims about how he prepared for his live shows.
Following the publication of the piece the site's editor MikeyMaguire received a cease and desist letter (dated 29 July) from Guetta's lawyer in Paris.
It stated that the article contained "disparaging, false and harmful" information in its headline.
The letter also noted that the article coincided with the voting period for DJ Magazine's Top 100 DJs of the Year poll, and thus was additionally harmful to Guetta.
The DJ – who headlined at Oxegen two weeks ago –  tweeted about the incident:
The article in question was not removed by Wunderground.ie and remains on the site.
Legal correspondence seen by DailyEdge.ie indicates that a threat of legal action was issued two days after the original letter.
Maguire refused to remove the article, and instead sent a lengthy response detailing that Wunderground.ie is a satirical site and that the article in question was obviously a parody.
The post is completely outrageously unbelievable to the point of being beyond farcical. It is perfectly legal and I have no intentions whatsoever of removing it from our website.
He told DailyEdge.ie today that he hasn't received a response to his letter and that "none of the Guetta pieces are ever coming down":
If he sues me I'll go with it, but I'm not taking it down. At the end of the day it was a joke, so that's the realm we'll be keeping it in…. he can send all the legal letters he likes.
DailyEdge.ie contacted the law firm in question, but responses indicate that that it's closed for a summer break.