EVERY WEEKDAY MORNING, DailyEdge.ie rounds up the best of the day's celebrity dirt – from the top to the very bottom.
#KNICKERS: Dawn French is remarried now, but she has been speaking about the time she spent dating between her marriage to Lenny Henry and getting together with her new husband. (The Sun)
Ian West/PA Archive/Press Association Images
The hardest part?  Wearing 'interesting' underwear.
I did a little bit of excruciating dating where you have to wear interesting pants. I hadn't done that for years.
Now though, she says, she's back in the big granny knickers, and joked that perhaps that played a role in the breakdown of her first marriage.
Maybe I should've worn more interesting pants and I'd still be married to him.
Fair play to you Dawn, would you be bothered with uncomfortable knickers?
#WINNER WINNER CHICKEN DINNER: If you are rich and a One Direction fan, this is your lucky day.  Well, perhaps if you're rich every day is your lucky day…
Anyway.
Two members of the band, Harry and Liam, are set to auction off a joint date to raise money for Trekstock, a cancer charity.  (The Sun)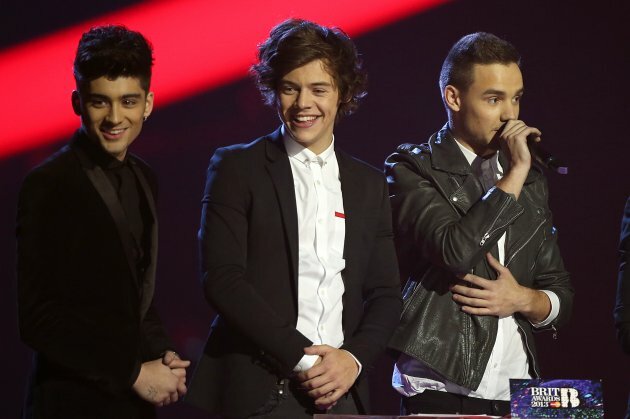 Suzan/Suzan/EMPICS Entertainment
According to Harry:
A lucky winner and a friend will win a five-star weekend in London's Carnaby Street.  You will be given some spending money to go shopping, flown into London, then me and Liam will be taking you out for the evening.
That sounds GREAT!
Pity about the joint aspect of the date though, it's hard to get romantic when you've got a third wheel in your midst.
Unless the guys are into that kind of thing, of course.
#HERE WE GO AGAIN: Uh oh.  Kanye West is in a strop again. (Twitter)
This time it's because someone has leaked the video for his song Black Skinhead (or BLKKK SKKKN HD as he's calling it) , a week before it was finished.
He is not happy at ALL.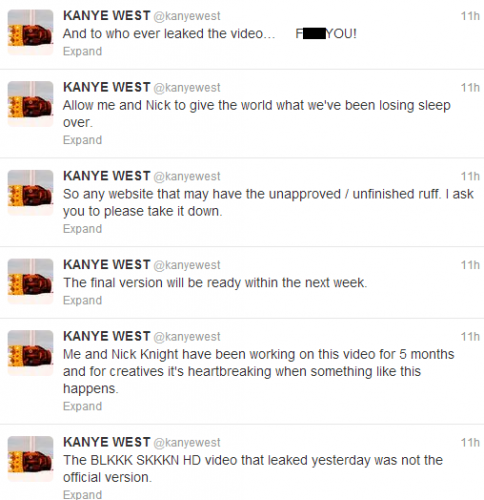 We reckon the big surprise here is that people spend FIVE MONTHS making music videos!  Who knew?
And the rest of the day's celebrity dirt…
Rihanna successfully sunbathed!  Hooray! (Instagram)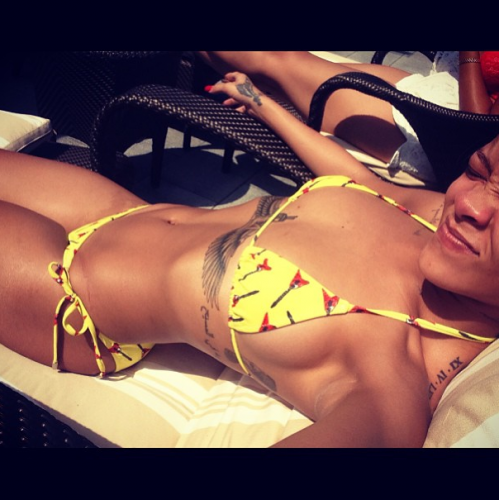 Cara Delevingne asked Prince Charles if he had any tattoos and was generally a gas ticket. (The Sun)
Elton John had a nasty bout of appendicitis. (The Sun)
Annnd Daft Punk are now making Get Lucky condoms.  Of course. (DailyEdge.ie)