LAST NIGHT THE contestants on Celebrity Masterchef were asked to recreate their favourite childhood desserts.
What transpired surprised many viewers, as an array of fancy concoctions inconsistent with their memories of youth were produced.
Clearly, the amateur chefs had to dicky up their old favourites to please Dylan and Nick, but we don't have to go in for that kind of tomfoolery around here.
Thus, we give you twelve desserts that made your childhood sweet.
Vienetta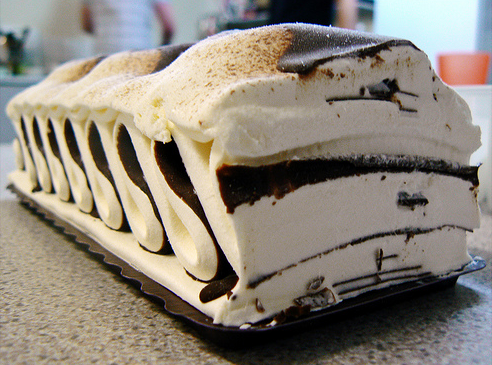 Vienetta burst onto the dessert scene and changed countless lives in 1982.
Comprised of multiple layers of intricately waved ice cream and sprayed on layers of chocolate, Vienetta brought a touch of class to Irish households on special occasions.
This is a dessert for visitors.  Not the average Sunday afternoon. (Unless it was on special offer.)
Romantica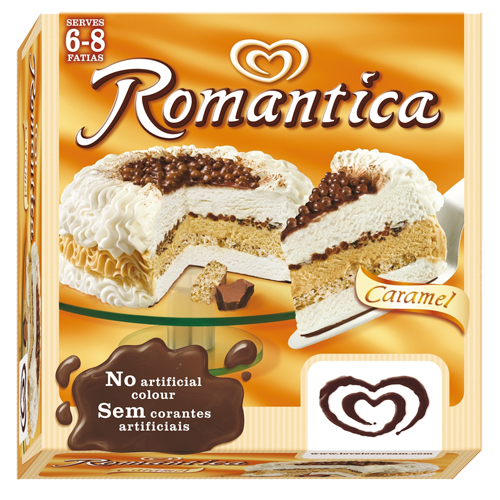 The glamourous sister of Vienetta, Romantica for dessert told your visitors you were sophisticated and in the know.
A delicious combination of caramel and vanilla ice cream along with toffee pieces, caramel crunchies and hazelnut biscuit, this little lady made Vienetta seem positively old-fashioned.
Angel Delight
This dessert started its life simply as powder in a packet.  When whisked with milk, however, it transformed into a gelatinous mousse which pleased many a child in the 70s and 80s.
It's not a million miles from custard, but it comes in several flavours which make it a bit more exotic.
YouTube/bbctim123
Trifle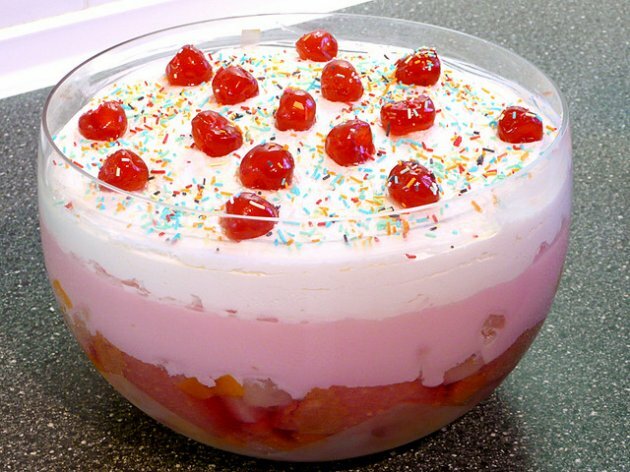 Flickr/pocket rocket fashion
This is the dessert your mam made if your uncle was coming over for dinner.  It was his favourite.
You might not have liked it much, but dammit you were just excited to be having dessert.
Jam Tarts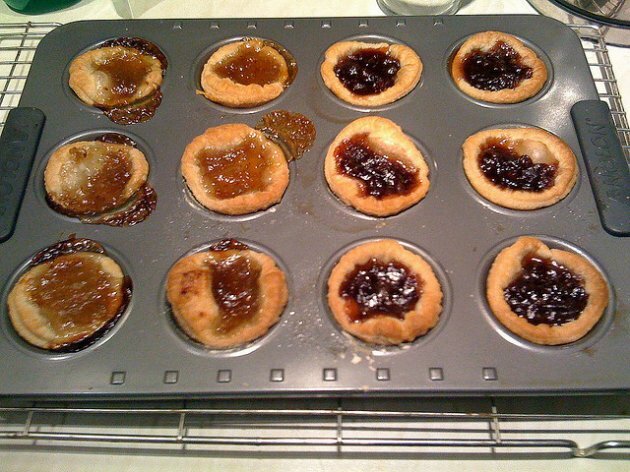 Flickr/ramtops
These guys may have only been a bit of jam on a bit of pastry, but occasionally they appeared midweek just when you least expected it.  And everyone knows surprise is the second best sauce.
Black forest gateau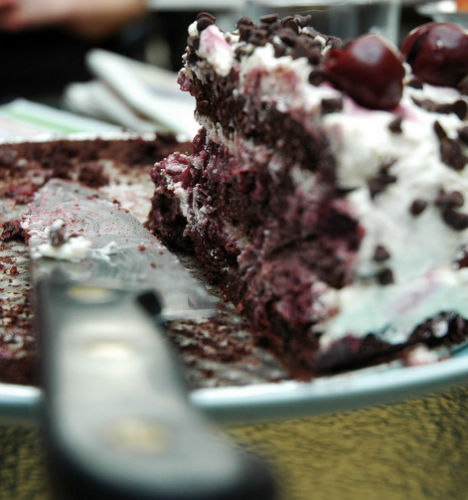 Flickr/@andymatthews
Oh so fashionable among the mammies of the 80s, the black forest gateau was a lesson in disappointment for many children.
'Chocolate cake!', you'd think, grabbing a large slice.
Alas, it was not chocolate cake.  It was nothing near chocolate cake.  And you've never forgiven it.
Apple tart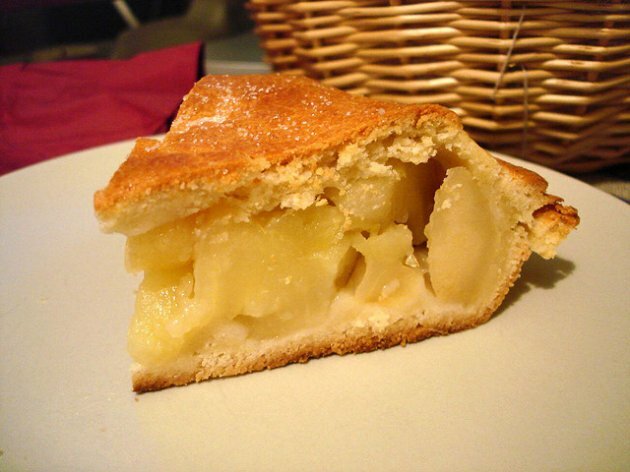 Flickr/su-lin
Everyone's mam makes an apple tart, and chances are you could pick your family's brand out of a lineup of hundreds.
A solid player on the dessert side, this guy could be relied upon to turn up whenever you needed him and get the job done.
Rhubarb crumble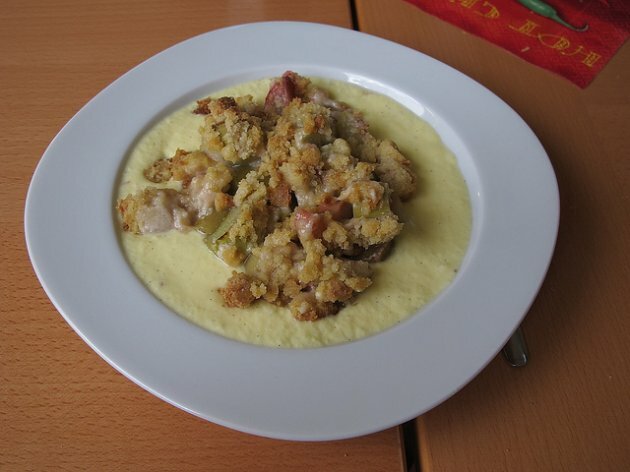 Mushy, gloopy, and tart, rhubarb needs to be drowned in sugar or custard to be properly enjoyed.
Not that that's a problem, of course.  There was nothing you enjoyed more as a child than drowning something in sugar or custard.
Rice pudding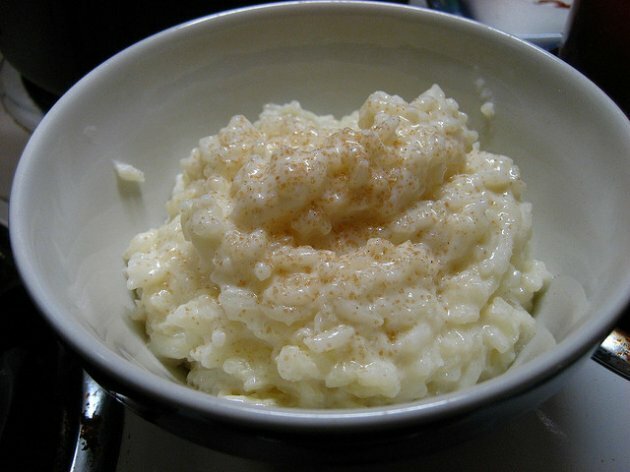 Flickr/randomduck
Like porridge, but for dessert.
Disappointing.
Ice cream (with a wafer or in a bowl)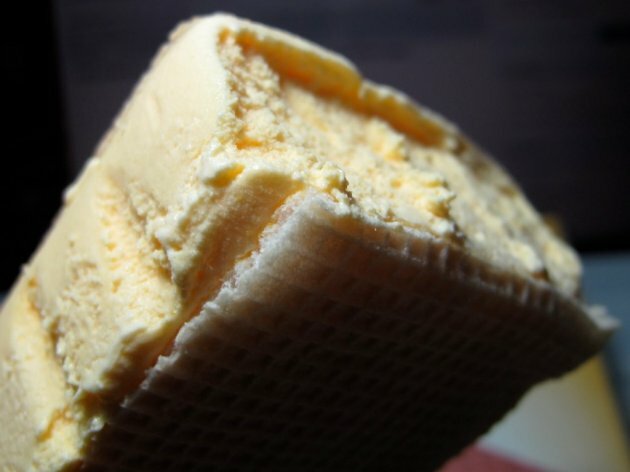 This classic was always a welcome sight.  You knew what you were getting with ice cream, and if you were lucky your dad was cutting the ice cream and you'd end up with a giant wafer sandwich.
Ice cream in a wafer was also a great way to express yourself.  Everyone had their own way of eating it, and at a time when your personality was being stifled by school uniforms and older siblings, you really needed those moments.
Christmas pudding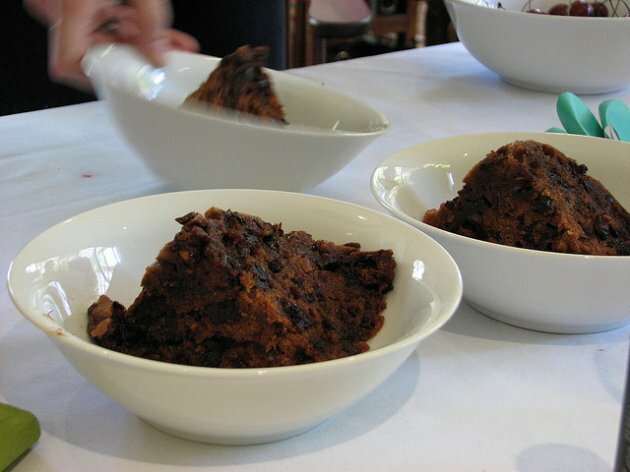 Flickr/Keithius
No matter what the time of year, chances are there was a Christmas pudding left lying around from the harvest in December.
They don't go bad, you know!
Arctic roll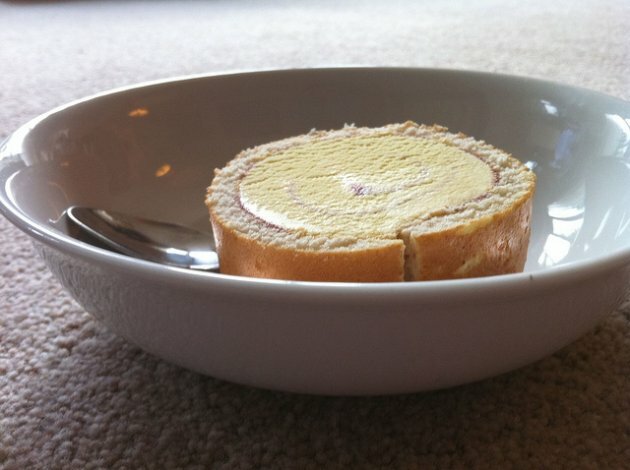 Flickr/YayAdrian
Ice cream. Raspberry sauce.  Cake.  What's not to like?
This guy went off the market in the 90s but came back in 2008 so you can go and get yourself a slice of nostalgia whenever you want it.
What other desserts made your childhood sweet?  Tell us in the comments.