EVERY DAY JEANNINE Masset and Rudi Schamhart of the Fungi fan page Fungi Forever head out from Dingle to catch a glimpse of the town's most famous resident.
They've also had some close encounters with some of Fungi's brethren, most recently on 10 September, when they captured several minutes of amazing footage of a pod of dolphins near the Blasket Islands off the coast of Kerry.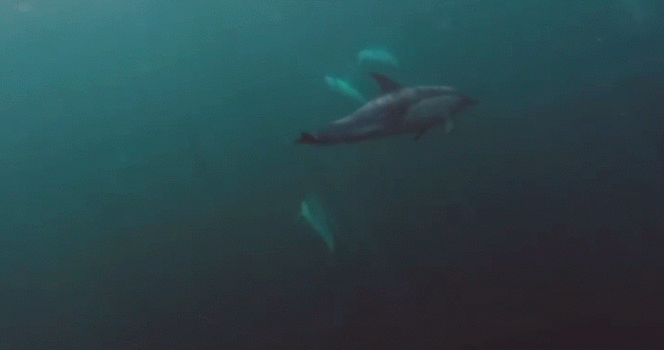 The footage was filmed on the same day a group of fishermen rescued as many as 70 beached dolphins from Smerwick Harbour in Kerry.
It shows the pod both underneath and above water, swimming along with the boat and breaching the water's surface.
Rudi Schamhart / YouTube