LET'S JUST GET THIS out of the way first: do not try this at home. Or in the city. Or anywhere.
Daragh O'Connor and Ciarán Ó Scanlain, being gifted in the art of rock climbing, recently filmed themselves hanging off various landmarks in Dublin.
First, they climbed the sculpture at Central Bank like it was no big deal: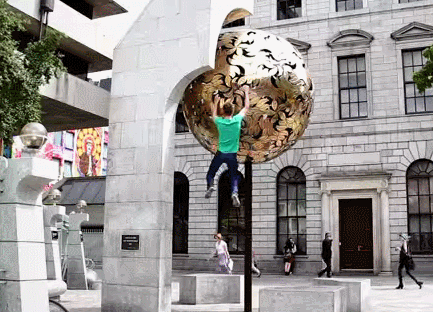 Then used the Ha'penny Bridge as monkey bars: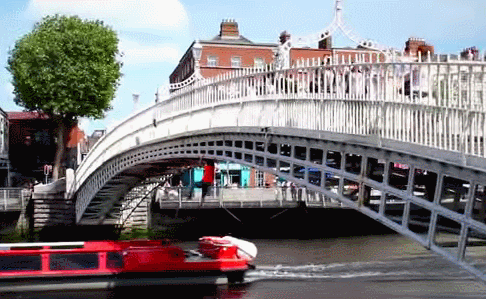 Before scaling the O'Connell Monument on O'Connell Street and getting nicked by the fuzz.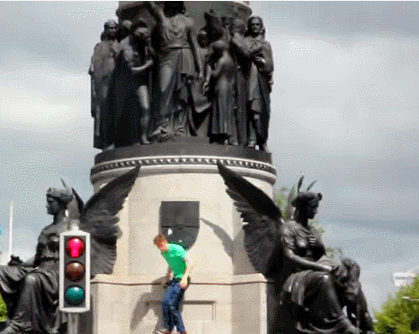 Watch all the escapades here:
Fractium / YouTube
We've contacted the Gardaí for more information on the fate of the individuals involved. Watch this space.