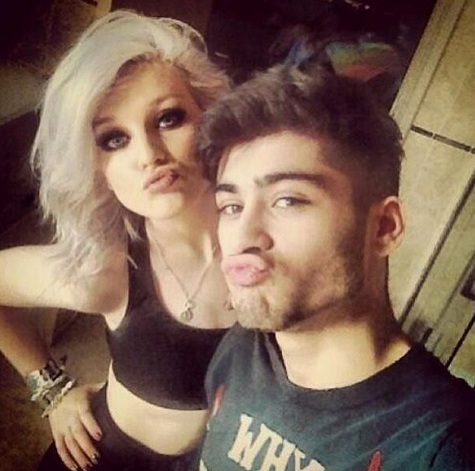 instagram instagram
PERRIE EDWARDS DOESN'T need your sympathy.
She's a member of one of the most successful girlbands around at the moment. Little Mix have just spent several weeks at number one with their latest single. She's talented and successful. So she's pretty much at the top of her game.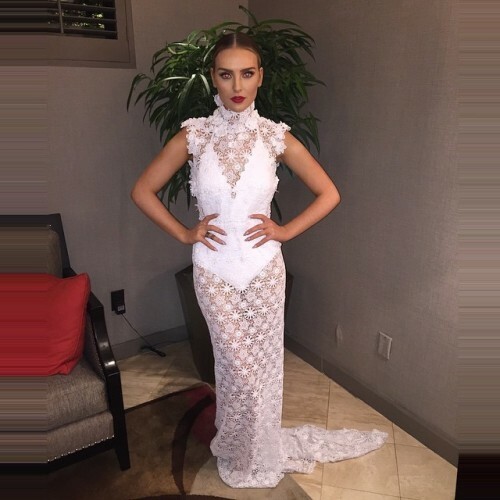 perrieeele perrieeele
However, if the tabloids are to be believed, she's also heartbroken. Edwards is the woman Zayn Malik supposedly left One Direction for. She's the woman he's been engaged to for two years. She's the women he broke up with two weeks ago.
She's the woman he broke up with two weeks ago by text message.
And hasn't been in touch since.
So maybe - success and fame aside – a little sympathy is warranted.
Because being broken up with via text is pretty low. And it's becoming all too common
How prevalent is it?
The general consensus is that dumping someone via text is a fairly cowardly move. But research released last year revealed that 56 per cent of people had ended their relationship digitally in the previous 12 months, with 25 per cent opting for text (the rest used social media or email). That figure can only be growing.
the datereport.com the datereport.com
A perfunctory search of message boards and advise websites turns up countless questions like "is it ever okay to dump by text" and "I got dumped via text message, what do I do now" and "what's your opinion on dumping someone over text".
Is it ever okay?
The overwhelming feelings appears to be that no, it's not okay. It's especially not okay if you have been in a relationship of any significant length or with any significant meaning.
It denies the other party meaningful dialogue. It implies that the person doing the breaking up is beyond caring about entering dialogue, or doesn't think there's anything to be gained or saved. It's exceptionally hurtful. Especially if the text appears final.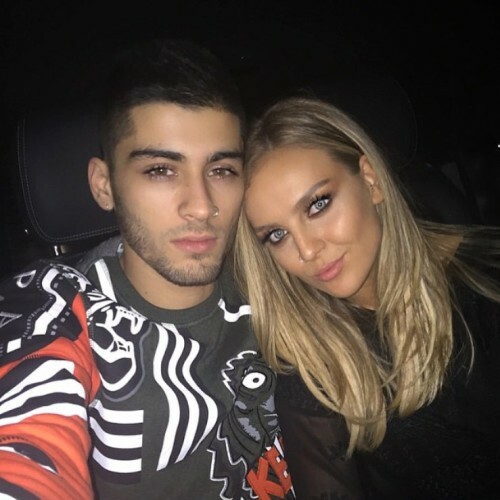 Instagram Instagram
Examining the headlines (including our own) which have emerged in this latest twist in the Zayn/Perrie breakup, the significance of the method (first reported in The Sun) is evident.
He's been called "immature"and "deplorable"; his actions are touted as unbelievable. He's embarrassed her. And everyone knows about it.

Can it backfire?
Of course it can. Aside from causing extreme hurt and anger to the injured party, you can't stop them from replying, or attempting to engage in dialogue in other ways.
If it's a long relationship it's unlikely that a single text will bring it all to an end – it will merely get the ball rolling. There has been endless speculation over the past two weeks that the Perrie/Zayn breakup has been playing out in the media, and specifically in social media.
Zayn and Perrie are two very visible, very famous people though. Two people who were engaged, who owned property and pets together, for whom a text message breakup was simply not on.
A text message break up after two dates backfired spectacularly for this guy when he dumped 26-year-old blogger using his phone.
Gawker Gawker
She did not take it well.
Gawker Gawker
So remember, hell hath no fury like ANYONE scorned. Particularly over text.
Is it ever really okay?
Maybe after two dates. Maybe if the relationship if toxic and anything other than a text will turn into a useless screaming fight. Maybe if you're being ignored and texting is the only option. Maybe if there's cheating and lying involved. Definitely if your safety is at risk.
How do you get over it?
Someone who breaks up with you via text isn't really worth your time or your heartbreak.
When Taylor Swift was asked by a heartbroken fan what to do in the face of a text message break up, Swift had this advice.
Swift goes on to advise the fan not to "give him the chance to say any more damaging things" and to "say goodbye, no games".
Probably some rock solid advice right there.