LIKE MANY PLACES around the country, the lovely seaside town of Dun Laoghaire in Dublin turned on their Christmas lights over the weekend.
It was a festive occasion that drew a big crowd, and Santa even came by to turn on the lights.
But since the event, photographic "evidence" has started circulating online that the Christmas lights have a deeply unfortunate look to them this year.
It all started when this image was posted in a local Facebook group - simply titled "The dun laoghaire lights are on"
Facebook Facebook
Distinctly… penis-shaped, you would agree.
Then Dublin radio station Radio Nova 100 spotted it doing the rounds, and shared it to its near-100,000 followers on Facebook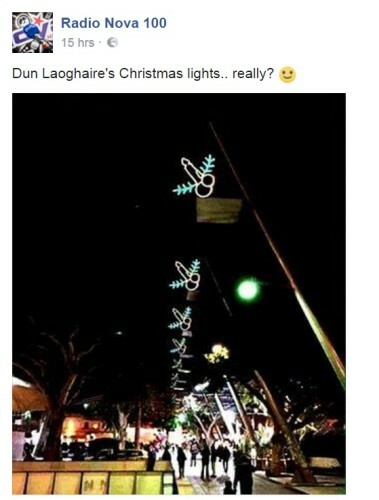 Facebook Facebook
The penis-shaped momentum was growing and growing.
It's got to the point where people are genuinely believing Dun Laoghaire to have made a grievous error in their festive planning
But thankfully for the residents of South Dublin, the unfortunate photo orginated in Heraklion, the largest city on the Greek island of Crete last year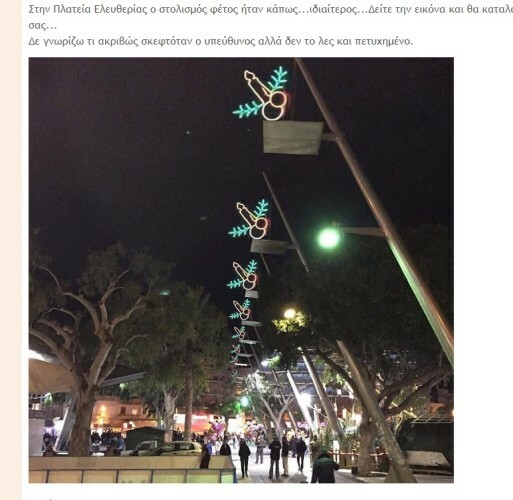 Crete News Crete News
Crete News reported that Freedom Square in the city had erected the lights last December – and they've since gone viral.
The scenes this Christmas in Dun Laoghaire are much more pleasing to the eye
Stand down, this particular crisis is just a bit of internet shenanigans
DailyEdge is on Snapchat! Tap the button below to add!