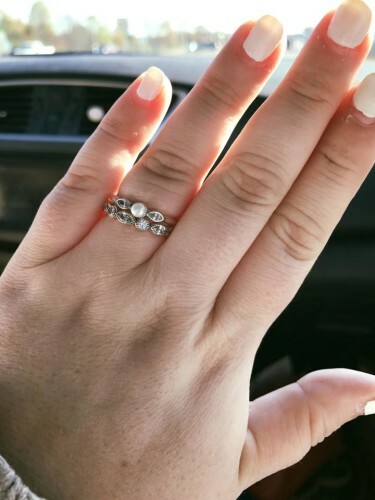 Ariel Desiree McRae / Facebook Ariel Desiree McRae / Facebook / Facebook
Last week, Ariel Desiree McRae took to Facebook to share a photo of her modest engagement ring and the story behind it.
"My husband doesn't have a lot, neither of us do," she wrote. "We scrape and scrape to pay bills and put food in our bellies, but after almost 2 years of dating we decided that we couldn't wait anymore, so we didn't."
She explained that her husband saved and saved to buy her two matching rings from Pandora for $130.
When the couple were picking out the rings in the store, an employee remarked that it was "pathetic" that some people bought these rings as engagement rings.
While we were purchasing my rings however, another lady that was working there came over to help the lady selling them to us. She said, "Y'all can you believe that some men get these as engagement rings? How pathetic." When she said that I watched my now husband's face fall.
He already felt like a failure, asking me again and again "Are you sure you'll be happy with these? Are you sure this is okay?" He was so upset at the idea of not making me happy enough and of me not wanting to marry him because my rings didn't cost enough money or weren't flashy enough.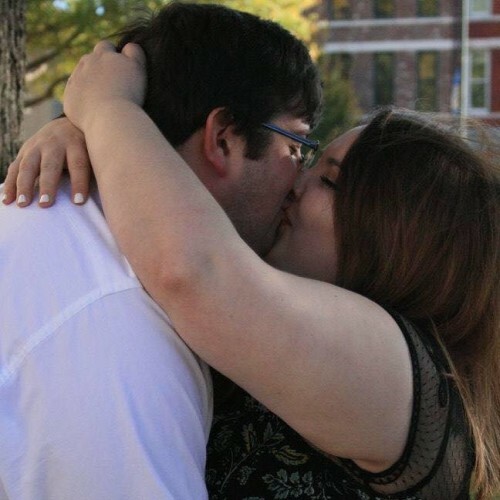 Ariel Desiree MacRae / Facebook Ariel Desiree MacRae / Facebook / Facebook
And so Ariel shut down the woman in question with one simple statement.
"It isn't the ring that matters, it is the love that goes into buying one that is." We bought the rings and left.
In her status, Ariel lamented the pressures that exist to spend money on an expensive ring to show how much you love somebody.
When did our nation fall so far to think the only way a man can truly love a woman is if he buys her $3,000+ jewelry and makes a public decree of his affection with said flashy ring?
My husband was so afraid of me not wanting him because he couldn't afford a piece of jewelry. He was afraid that the love I have for him would pale because he couldn't afford the wedding set I wanted. The world has made it this way and it is so sad.
After all, it's not the size of the wedding or the price of the ring that matters.
But here I am though, Court-House married, $130 ring set, the love of my life by my side and happier than I could ever imagine.
McRae's status has received over 56,000 likes since it was shared last week and many women have shared their own engagement ring stories with her.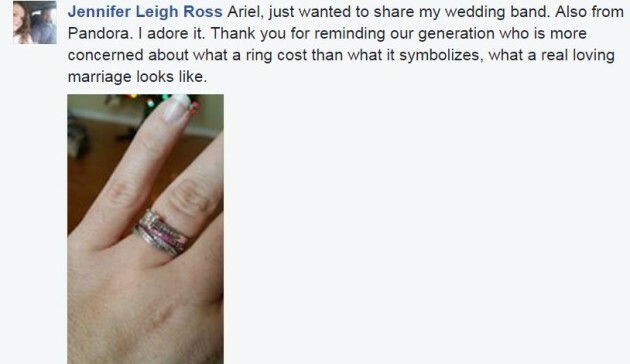 Facebook Facebook
Facebook Facebook
<3
DailyEdge is on Snapchat! Tap the button below to add!