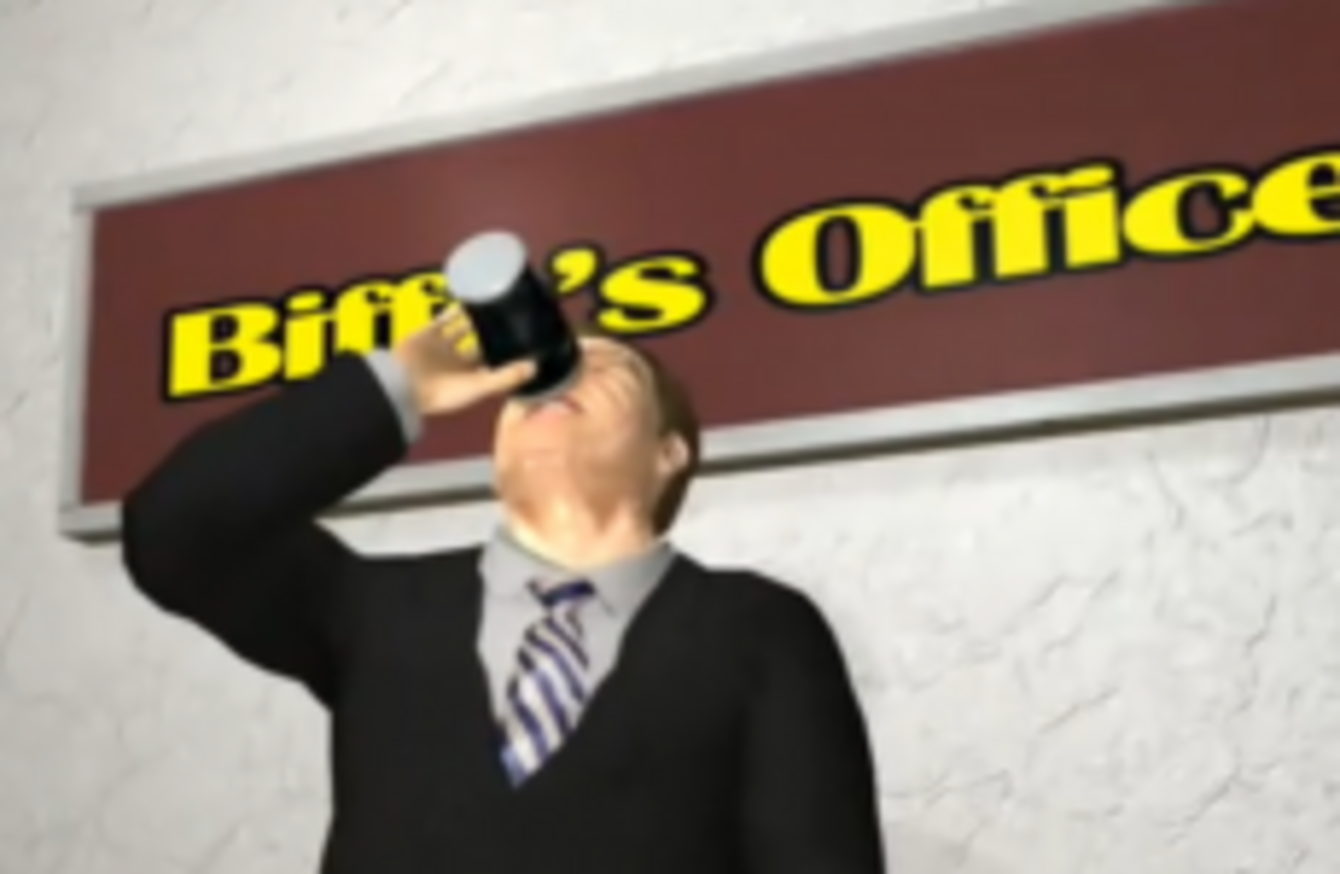 A TAIWANESE animation studio has produced a tongue-in-cheek – and harshly damning – report on Ireland's bailout from the European Union and IMF.
Next Media Animation TV – a studio which produces animated synopses of news stories for which no obvious package of footage is available, which is then sold on to news agencies around the world – has produced its take on Ireland's bailout, which includes a portrayal of Taoiseach Brian Cowen as a hard-drinking buffoon forced (at gunpoint, literally) to accept a European bailout.
Meanwhile, Ireland's once cash-rich young people – who celebrate the Celtic Tiger in their open-top convertibles – end up in the stocks struggling with debt, along with Ireland's coming generations.
A written report can't do it justice – but it's worth keeping an eye out for the Father Ted protest signs if nothing else.

What do you think – is this video a fair reflection of Ireland's woes, or a blatant play on national stereotypes? Let us know in the comments.