FACEMASKS CAN BE so great. They can also be so, SO bad.
Twitter Twitter
Take Twitter user Cachet Raynor.
She bought a charcoal facemask in the hope that she would feel a moment of straight-out-the-spa freshness. Instead, she just went viral.
When it came to peeling off the mask, it was a WORLD OF PAIN
NSFW language within.
I WILL NEVER DO THIS SHIT AGAIN pic.twitter.com/6hFIrFfGed

— Cachet (@Cachet___) 6 September 2016
She's not the first one the mask has hurt, this Amazon review sums it up perfectly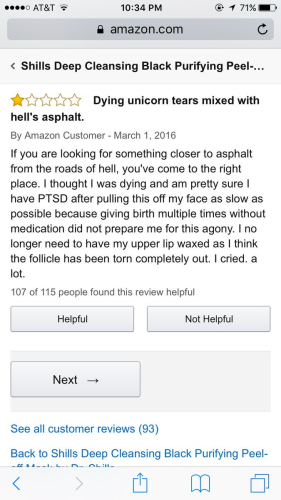 Twitter Twitter
While Cachet's face may be in a heap, you can't argue with 55k retweets and 84k likes. No one said internet fame came without a price.
DailyEdge is on Snapchat! Tap the button below to add!