Simply choose the Trump that angers you the most to select your ultimate fictional leader
Andrew Milligan PA Wire/PA Images
Charles Rex Arbogast AP/Press Association Images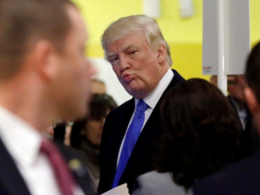 Richard Drew AP/Press Association Images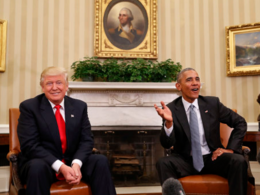 Pablo Martinez Monsivais AP/Press Association Images
Gerry Broome AP/Press Association Images
John Bazemore AP/Press Association Images Answer all the questions to see your result!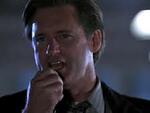 You scored out of !
Bill Pullman as Thomas J Whitmore in Independence Day
Bill Pullman's Thomas J Whitmore sure knows how to deliver a speech, and all evidence points to him having adequately sized hands.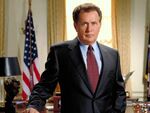 You scored out of !
Martin Sheen as Josiah Bartlett in The West Wing
Is there any way we can convince Martin Sheen/President Bartlett to run in 2020? Surely he'd make a decent fist of it? A better fist that the incoming clown anyway.
You scored out of !
Michael Douglas as Andrew Shepherd in The American President
The American President is the mashed potatoes of films. A comforting hug when you need it most. We need you, poor, widowed Michael Douglas!
You scored out of !
Mary McDonnell as Laura Roslin in Battlestar Galactica
Laura Roslin in Battlestar Galactica battled cancer while serving as the president of the 12 colonies (not quite the 52 states but we can use our imagination). She can do anything!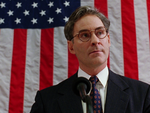 You scored out of !
Kevin Kline as Dave in Dave!
Is there a Donald Trump lookalike out there who could do the job as well as Kevin Kline did impersonating the president in Dave? Preferably one who is the exact opposite of Donald Trump?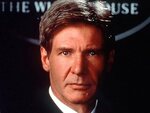 You scored out of !
Harrison Ford as James Marshall in Air Force One
Harrison Ford can survive (almost) anything, huge boulders, Tommy Lee Jones, Russians hijacking his jet! Lose the earring and we've got ourselves a president.
DailyEdge is on Snapchat! Tap the button below to add!