FIFTY SHADES OF Grey mega hunk Jamie Dornan was on the Graham Norton couch last night, beard and all.
Joining him were Julie Walters (who's read a bit of the books) and Stephen Mangan (who hasn't read the books and proclaimed 50 Shades to be "sort of a woman thing").
So Graham turned the question to the audience.
How many women had read them?
A good few. Filth bags.
And how many men?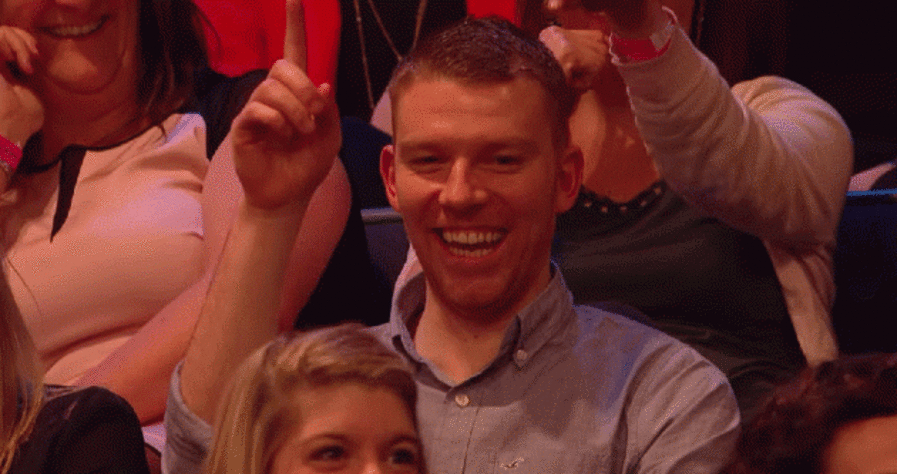 Just the one.
Joe.ie has identified him as Mayo man Daniel Igoe, who gave his very honest interpretion of the EL James books…
The Graham Norton Show / YouTube
Meanwhile, Jamie Dornan eating his own abs made of cake was surprisingly entertaining telly.
The Graham Norton Show / YouTube