REMEMBER THAT FIRST Kiss video that people couldn't stop talking about earlier this week?
We mean this one, which featured 20 strangers meeting and kissing for the first time.
Someone wants to make an Irish version now and they need your help to do it.
First Kiss Ireland is on the hunt for 20 willing lads and lasses who would happily consider lobbing the gob on a complete stranger for the craic.
Creator Riots & Moustaches, aka Franky Harte, explains what he's hoping to do on the campaign's official webpage:
We are all aware that we Irish tend to be a very reserved race when it comes to public displays of affection. For most of us, the thought of kissing a stranger (sober) makes our skin crawl, and the thoughts of this being filmed is nightmare material to some. But still, we want to see how the Irish deal in the situation so we are producing 'First Kiss Ireland'.
If you think you've got what it takes to do the deed then all you have to do is head on over to First Kiss Ireland and fill out this application form.
Happy smooching!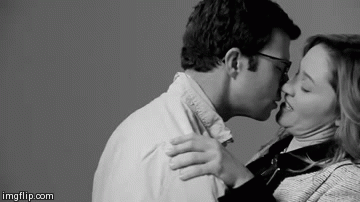 DailyEdge.ie DailyEdge.ie