WELL, IF THIS isn't enterprising we don't know what is.
You can buy a new five euro note from a guy in Offaly for the princely sum of €6.90. That, my friends, is economics.
Oh, there's also postage of €2.25.
Surely in a few years it will be a collectors item and worth at least €11.40? See? Economics.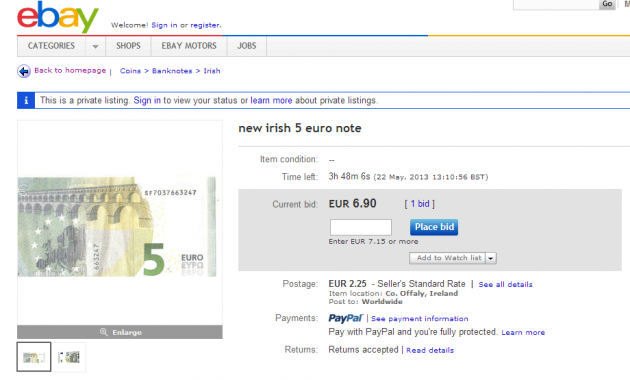 Ebay/Pauljr18