OVER THE WEEKEND, Foo Fighters played a concert in Nashville, Tennessee.
At this gig, they decided to bring an 8-year-old boy from Venezuela on stage so that he could showcase his serious musical talent for the crowd of 20,000.
The young drummer, known as Little Fonzie, took over for the band's drummer Taylor Hawkins and proceeded to do a drum solo that was almost 3.5 minutes long.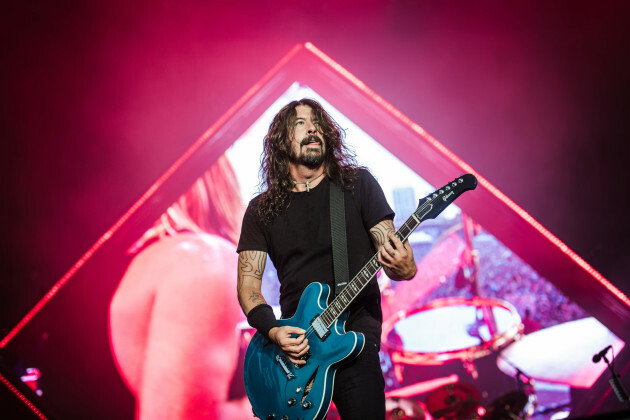 Jennifer Devereaux / Rmv.Jennife Jennifer Devereaux / Rmv.Jennife / Rmv.Jennife
At this point, front-man Dave Grohl was pretty exasperated and told the audience "He's still going... Can I have my concert back?" After Little Fonzie was torn away from the drums, he joined Dave Grohl at the centre of the stage.
He was clearly having the time of his life, because he did not have any plans to clear off.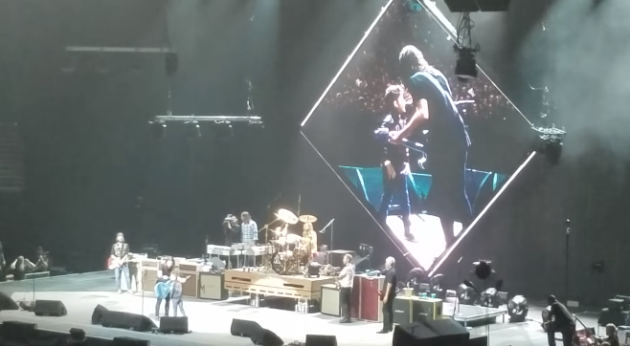 Youtube Youtube
Dave Grohl had to coax him off stage with the promise of a Coke, because there's nothing 8-year-old kids love more than a soft drink.
Justin Newton / YouTube
"Hey, uh, do you want a Coke?" Grohl asked, pointing backstage. "They're right over there."
Once the little boy had made his way off stage, Dave Grohl told the audience:
OK, you guys. No more signs, OK? No more "We wanna jam with the Foos",  because we're never gonna get better than Little Fonzie. No f**king way. You ain't gonna beat him. He just smoked your ass.
DailyEdge is on Instagram!