EVERY WEEKDAY MORNING, DailyEdge.ie rounds up the best of the day's celebrity dirt from the top to the very bottom.
Niall Carson Niall Carson
Last night Conor McGregor went on a bit of a mad one. 
The MMA fighter began by storming a UFC 223 media day in Brooklyn and brawling backstage at the Barclays Centre before attacking a van that contained several UFC fighters. McGregor was filmed throwing railings and chairs around the arena, before smashing a window on the van.
If the video won't play, click here. 
McGregor's actions were described by UFC president Dana White as "the most disgusting thing in UFC history", while claiming that an arrest warrant was issued for Conor McGregor after his massive tantrum.
McGregor later handed himself into police custody, where he was charged with three counts of assault and one count of criminal mischief. Another MMA fighter, who is a friend of McGregor, named Cian Cowley was also charged with one count of misdemeanor assault and one count of criminal mischief. (The Journal)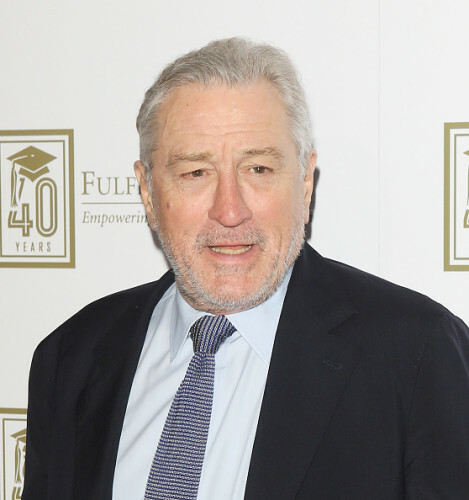 Michael Tran Michael Tran
Robert De Niro has hit out at Donald Trump once again. 
Back in 2016, De Niro went on a rant in a video urging people to vote, complaining that Donald Trump was "blatantly stupid", before calling the US President "a punk, a dog, a bozo, a pig, a con, a mutt who doesn't know what he's talking about, and an embarrassment to this country."
This time around, De Niro's comments came after he was asked what he thouught about the revival of the sitcom Roseanne. Roseanne writer and star Roseanne Barr is a very vocal supporter of Trump. De Niro told Indie Wire:
We're at a point with all of this where it's beyond trying to see another person's point of view. There are ways you can talk about that, but we're at a point where things that are happening in our country are so bad and it comes from Trump. There are so many people who have left his administration. It's a serious thing. So I don't care about Roseanne.
As usual, he was not mincing his words. (Indie Wire)
Joseph Okpako Joseph Okpako
Skepta is now officially a Chief in Nigeria. 
35-year-old rapper Skepta was welcomed to his parents' home state of Ogun in Nigeria, where he celebrated with a homecoming concert. Wizkid, J Hus, Not3s and Davido performed at the homecoming concert, before accepted the chieftaincy title "Amuludun of Odo Aje", which means "Chief Entertainer of Odo Aje".
Delighted with his new title, Skepta shared a video to his Instagram.
He wrote:
Thank you to the Baale, Chiefs of Odo Aje and King for presenting me with my Chieftaincy title today. I am honoured and will continue to put time and love into Nigeria, especially the community of Odo Aje.
Supermodel Naomi Campbell, who is rumoured to be dating Skepta congratulated the rapper, whose real name is Joseph Adenuga, on Twitter. (BBC)
And the rest of the day's dirt…
DailyEdge is on Instagram!