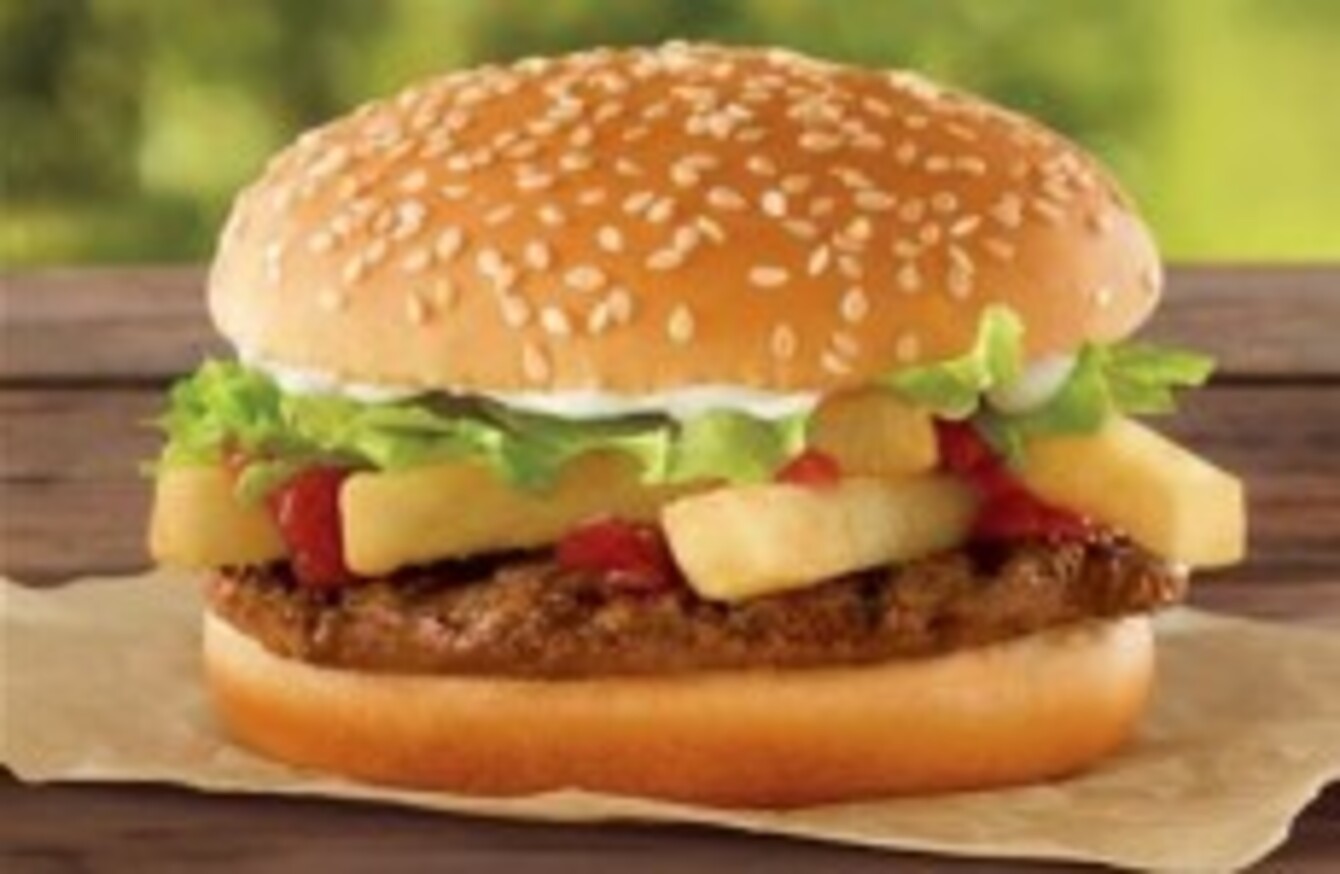 BURGER KING IS about to launch a new product – the French Fry Burger.
'What is a french fry burger?' we hear you asking.
Well, from what we can tell, it's just a burger with a few chips thrown in.  What a disappointment!
Sorry Burger King, but if you want to hop on the burger trend you're going to have to work harder than that.
No word on whether the French Fry Burger will be available here, but we're pretty confident that this is one you can probably make yourself.