HEY! THINK YOU can just pull the sink off a pub bathroom wall and get away with it? This Offaly pub will find you. And they will write a (rightly) mean sign about you.
Reader David Poland discovered that the men's bathrooms in Corrigan's Bar in Banagher happened to be missing a sink. 
And what was the pub's explanation for that? Well…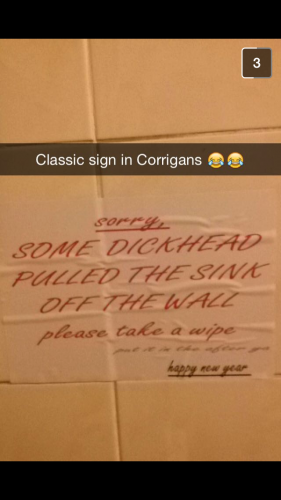 David Poland David Poland
Sorry – some d**khead pulled the sink off the wall. Please take a wipe.
A classic Irish solution to a classic Irish problem. Well done, Corrigan's.
Thanks to David Poland for sending this in