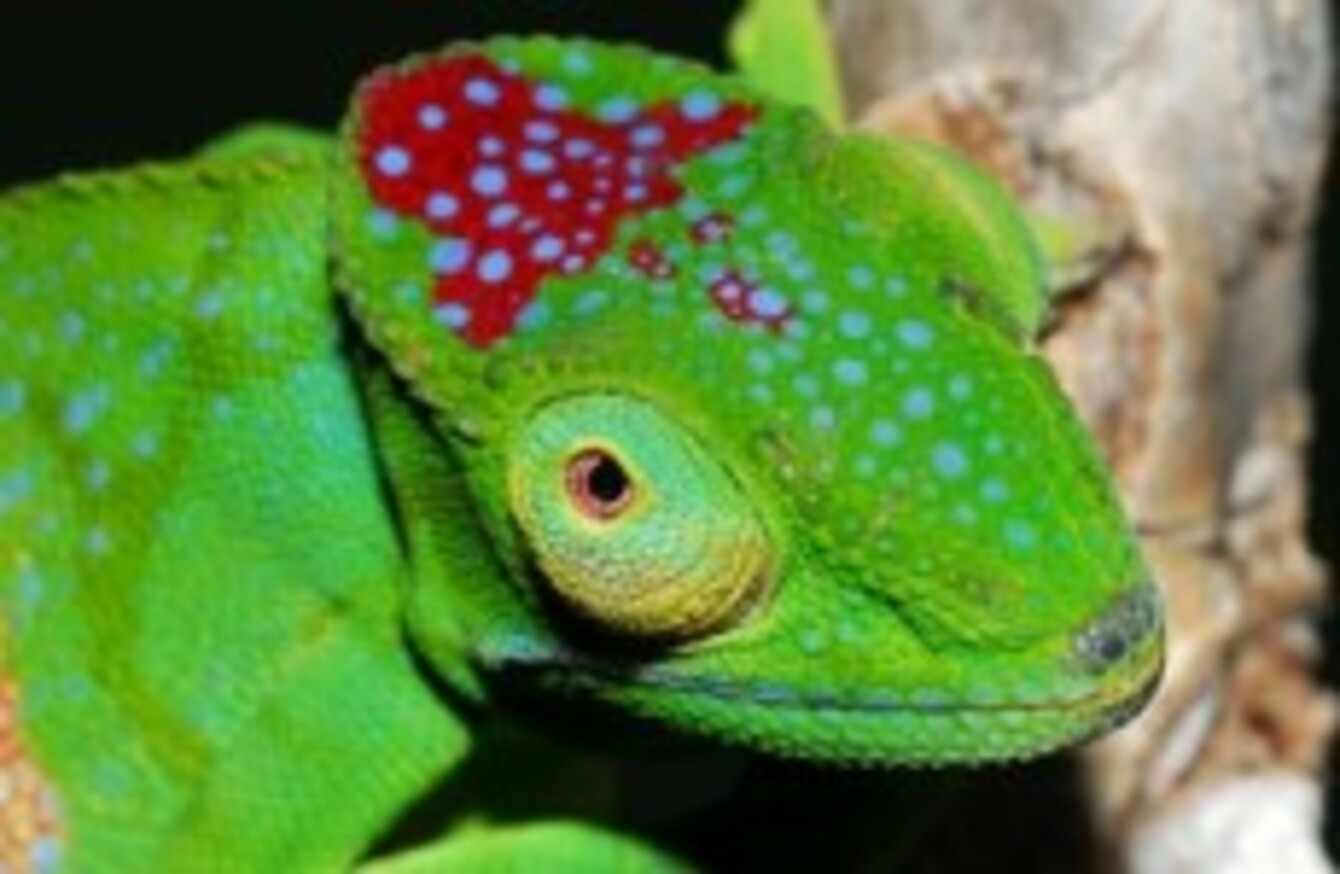 Image: Jorn Kohler/WWF Madagascar
Image: Jorn Kohler/WWF Madagascar
OVER 600 NEW species have been discovered on the island of Madagascar in the past decade, according to a new report from the World Wildlife Fund.
The discoveries include 385 plant species, 69 amphibians, 61 reptiles, and 41 mammals.
The WWF says the island, the fourth-largest in the world, boasts the diversity of four different ecosystems, including rainforests and tropical dry forests. The island's separation from the African and Asian continents (around 165 million and 100 million years ago respectively) "has allowed a unique array of plants and animals to evolve".
However, the organisation also warns that the destruction of the native habitats of these species means that some, although newly-discovered, are under the threat of extinction. Deforestation and illegal wildlife trading are taking their toll on these habits, it says.
Gallery: Take a look at some of the new species discovered on Madagascar since 1999:
Barrier reef of Toliara, Madagascar

The barrier reef of Toliara, 27km long and 3km wide, is one of the most extensive systems in the Western Indian Ocean region inhabited by diverse species. (Image: Xavier Vincke/WWF Madagascar)

Madame Berthe's mouse lemur

Mouse lemurs are the world's smallest primates. This species, discovered in 2000, is the smallest in the world, with an average body length of just 92 mm. (Image: Louise Jaspar/ WWF Madagascar)

Uroplatus pietschmanni

Also known as the Cork Bark Leaf-Tailed Gecko was discovered in 2003 in the east coast rainforests. Around 13cm in length, the lizard has the perfect camouflage for climbing thick branches and corkbark. (Image: Ben Smith/ WWF Madagascar)

Liophidium pattoni

This vibrantly-marked snake is known to eat lizards and hunts through the rainforest for ground-dwelling animals. (Image: Sebastian Gehring/ WWF Madagascar)

Boophis bottae

This is one of 69 amphibians discovered in the last 11 years. Amphibians are in decline worldwide, according to the WWF, and habitat destruction may be affecting more species in Madagascar than previously thought. (Image: Axel Strauss/WWF Madagascar)

Furcifer timoni (female)

One of the 11 new chameleon species discovered on the island recently, the male and female of this species are both very striking, with brightly-coloured markings. (Image: Jorn Kohler/WWF Madagascar)

Komac's golden orb spider

One of the largest web-spinning species known, Komac's golden orb spider was discovered in 2009. Female can have a body length of 39.7mm, while males are about 8.7mm long. (Image: Matjaz Kuntner/WWF)

Calumma crypticum

This chameleon is just one of the 69 new reptiles discovered in Madagascar since 2000. (Image: Axel Strauss/WWF Madagascar)