AT THE START of the month, Ed Sheeran announced that his third studio album ÷ was set to be released in early 2017.
When he tweeted out the track list, the sixth song on the album was called 'Galway Girl'.
Which got everyone in Ireland thinking
Could it be a version of the Steve Earle classic?
The one that Mundy so famously covered with Sharon Shannon
Unfortunately, that's not the case.
Ed's label confirmed to DailyEdge.ie that Sheeran revealed he had written the song in an interview with Eoghan McDermott on 2FM at the start of the month (before we all knew it was called Galway Girl) – so it couldn't be *that* Galway Girl:
RTE2fm / YouTube
Which RTÉ confirmed in a follow-up story:
Ed Sheeran says that he's written two "full-on Irish trad songs" about Galway and Wexford for his new album and that he's on the lookout for ceili dancers to appear in a video which he will be shooting in Ireland very soon.
He has two collaborations with Belfast trad band Beoga – Galway Girl and a song on the bonus tracks about Wexford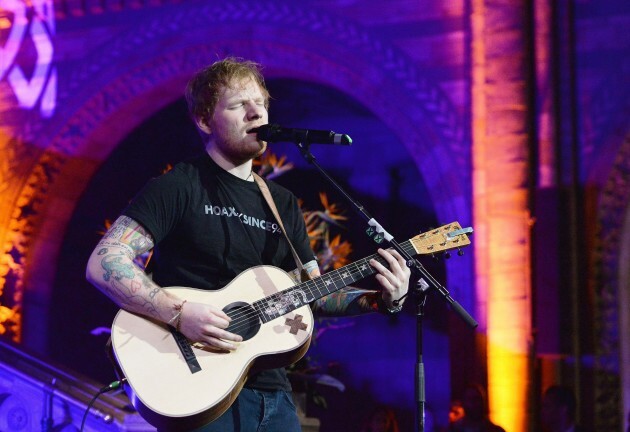 John Stillwell / PA Wire/PA Images John Stillwell / PA Wire/PA Images / PA Wire/PA Images
Stand down everyone, the perfect merging of Galway Girl and Ed Sheeran won't be happening
The full album is released at the start of March, so we'll be able to hear his original Galway Girl then.
DailyEdge is on Snapchat! Tap the button below to add!