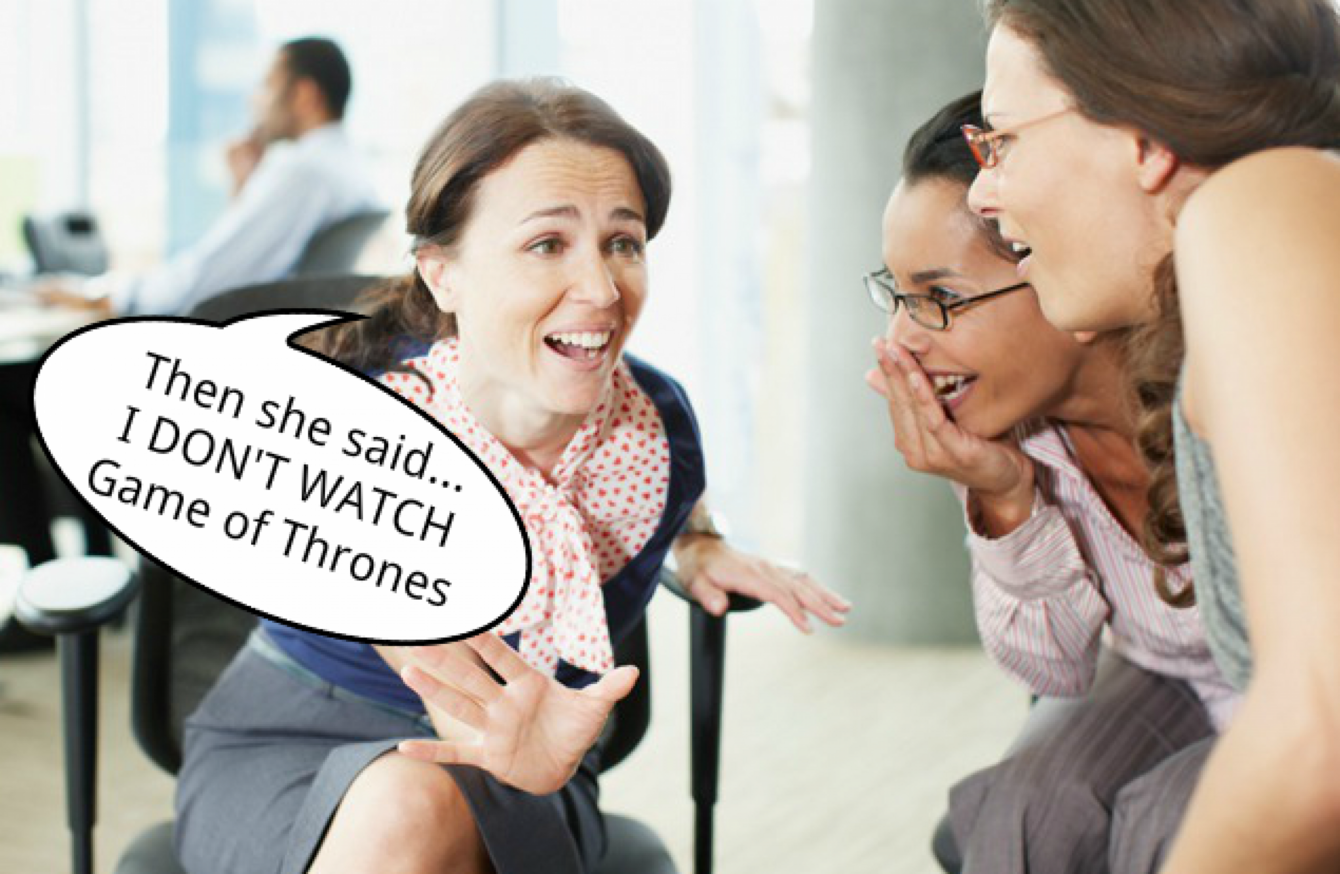 Image: Shutterstock
Image: Shutterstock
GAME OF THRONES IS everywhere. You just can't avoid the television show, no matter how hard you might attempt to.
But if you've managed not to see an entire episode, and have no interest in ever starting… you're SICK of hearing this…
1. Did you see Game of Thrones last night?
Every damn Tuesday morning. NO, I DIDN'T CARL, now get out of the way I have some coffee to make.
2. You should watch it, it's brilliant
I don't have time. Between the Kardashians and the fact that my Netflix queue is actually longer than my life expectancy, I literally have no time.
3. I won't spoil anything but…
Go ahead, I literally have no idea what you're talking about.
4. It's the best show ever made
I'm sure it is. But have you seen…
5. Cersei is going through such amazing character development
Is she the one with the dragons?
6. Jon Snow is back!
So now you can just bring characters back? Seriously? I had to live with the speculation for a whole damn year and now he's just… BACK.
7. That was a spoiler
Listen… just watch it when everyone else does. A non-GoT watcher is a ruthless monster when it comes to lack of spoil sympathy.
8. Well I don't like show you watch
Grand, don't watch it so.
9. You don't get half the memes on the internet
What?
10. You should just read the books
Mate…
DailyEdge is on Snapchat! Tap the button below to add!