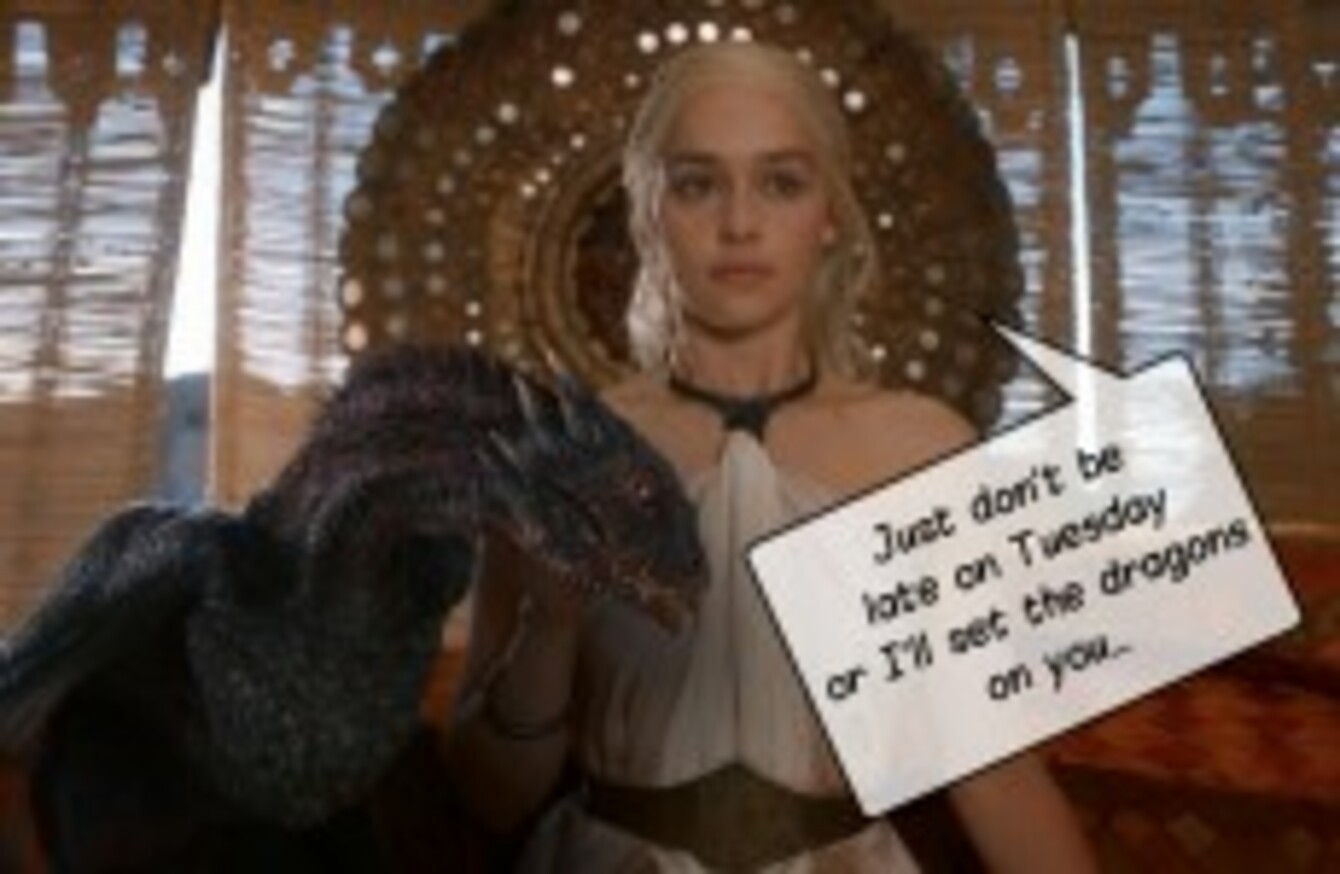 Image: HBO/Sky Atlantic
Image: HBO/Sky Atlantic
STRUGGLING TO KEEP your eyes open because you stayed up all night to watch Game of Thrones?
Or avoiding spoilers like the plague until you can catch it tonight?
One boss in the UK is making Mondays that bit easier for his GOT-obsessed staff by giving them the morning off to catch up on the latest episode.
Dan Rice knew how upset his staff were when they found out about that all-important Red Wedding online before it aired on this side of the water, so he decided to make the little sacrifice for them.
"After the last series, a lot of our employees were getting really annoyed about accidentally seeing spoilers" he told Metro UK.
A few of them were distraught after learning about the Red Wedding episode online. We decided to put something in place to stop these incidents occurring.
Rice – who is a big fan of the show himself – gives all seven of his team permission to come in late on Mondays, provided they keep Handmake.me ticking over while they're at it.
The website sells bespoke handmade products, some of which just so happen to be Game of Thrones-themed.
Like these snazzy Direwolf cufflinks.
And this beautiful Stark box.
We're sure his staff will be particularly delighted to have time to catch up this morning because tonight's second episode is really QUITE the cracker.
Twitter has been raving about it.
Here's a spoiler free sneak peek.
Source: GameofThrones/YouTube
(H/T Metro UK)