LAST WEEK PEOPLE were getting very heated about Game of Thrones.
It's the fantasy drama that is so talked about on social media you feel a bit left out not watching it.
The penultimate episode of season 3 got plenty of people talking but when it came to the finale the response seems to have been mixed.
A quick look on Twitter shows that there were many stages to how people took in the Game of Thrones finale (and don't worry we'll keep things spoiler free).
1. The general nerves watching a new episode given how often people die on the show
2. Avoiding social media until you've watched it
3. A guy who used to be on That 70′s Show saying he was a bit disappointed
4. Feeling that you've experienced an anti-climax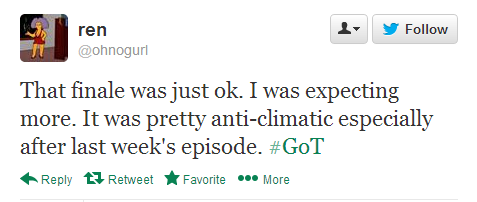 5. Realising that when it comes to Game of Thrones you've been hurt before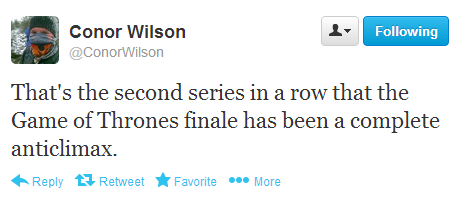 6. Accepting that sometimes these things serve a purpose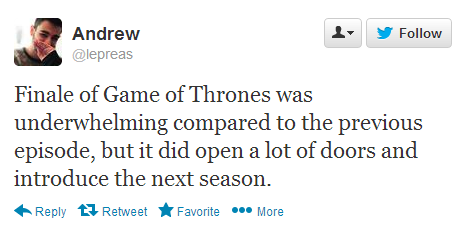 7. Preparing to wait for the follow up season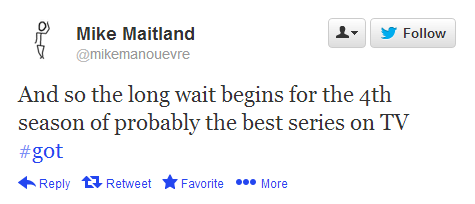 8. Remembering that this involves a long wait

9. Making a joke about the show because why not?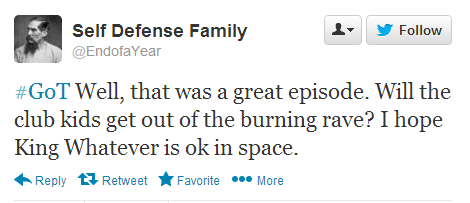 10. Pointing out your dislike for a certain character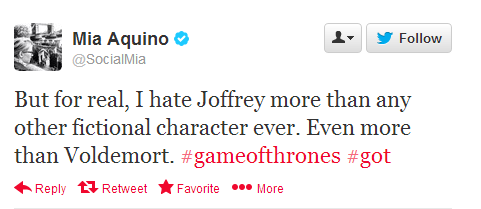 11. And brainstorming some potential spinoffs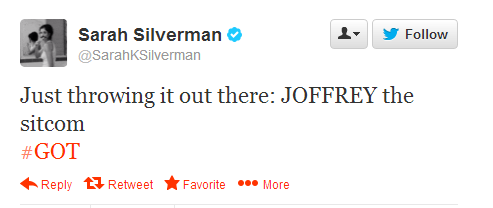 Did you catch the Game of Thrones finale? Planning to finally get into this summer? Do let us know what you thought of the finale in the comments but please leave out any spoilers.
And if you've already read the books please feel free to be the person who makes the required "As someone who has read all of the books so far I wasn't surprised" comment.