WITH THE NIGHTS firmly drawn in, there's nothing nicer than sitting in a warm pub drinking cold pints with some good friends.
We're sure you're all great fun all by yourselves, but if you want to up the craic quotient a little more, here are some great games to bring along.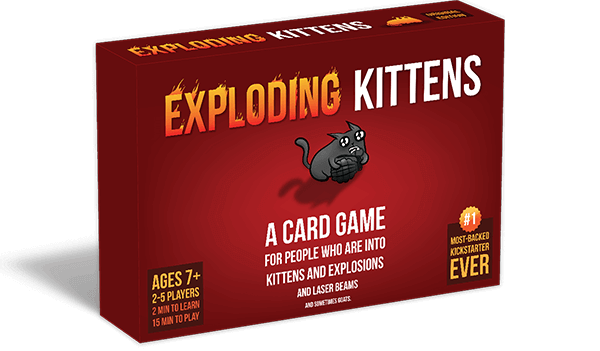 Explodingkittens Explodingkittens
This extremely entertaining card game is like UNO, except if you draw an Exploding Kitten you die. In the game, obviously. There's also a lot of room for betrayal and subterfuge, which as we all know makes for loads of fun.
Shopify Shopify
How well can you think under pressure? This game gets dueling players to name something from a general knowledge category – a brand of frozen food, dog breeds, etc – which sounds simple until you actually have to do it.
Walmart Walmart
Put a dentist's mouthpiece in your gob, say something like "He's my stealthy pet ferret named Garrett" and watch your friends crease themselves as they try to figure out what you're on about. Priceless.
Smyths Toys Smyths Toys
The premise of this game is simple: You have to quickly describe five people, places or things to your teammate, who must guess them all within 30 seconds. It's surprisingly tricky though, and will have you all screaming at each other (in the nicest way possible).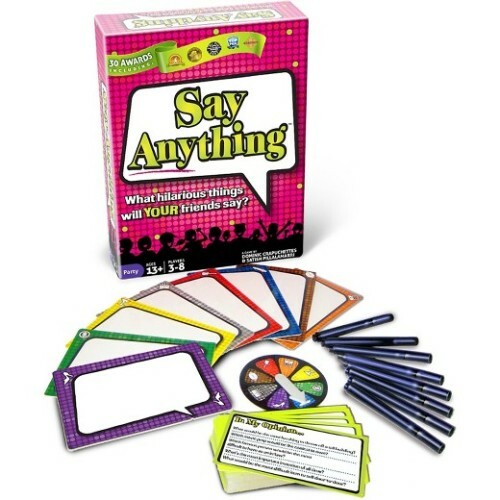 Target Target
One player is appointed the 'judge', and asks the rest of the players to write down the answer to a question (like "What is the best film of all time?"). The judge secretly picks their favourite answer, and the players try to guess which one they picked. This game reveals who knows each other the best, which can be very interesting indeed.
HeadsUp
Ellen Ellen
The HeadsUp app was created by the folks at The Ellen Show, and has a similar idea to 30 Seconds – you attempt to guess what's on the phone screen from clues given to you by your friends. There's an accents round, which can get a little balegdeh. (Available on iOS and Android.)
Ah Here Now Ah Here Now
This is the Irish version of Cards Against Humanity, and contains some cards that truly push at the limits of good taste. You will discover which of your friends is a terrible person (and love them all the more for it).
DailyEdge is on Instagram!