COMEDIAN AND ACTRESS Leslie Jones has had to deal with a lot of hate in the recent months.
Jordan Strauss Jordan Strauss
With a starring role in the Ghostbusters reboot, she's been the target of internet trolls on more than a few occasions.
Yesterday, she took to Twitter to post some positive feedback, and it's so so sweet.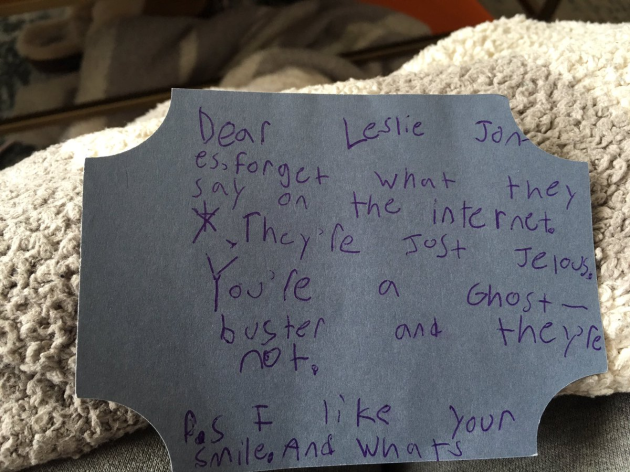 He writes:
Dear Leslie Jones,Forget what they say on the internet. They're just jealous you're a Ghostbuster and they're not.PS I like your smile. And what's your favourite superhero?You are a wonderful person and a great actor. Keep being yourself.From your fan Julian 8-9 years old.
Julian speaks the truth.
Leslie wrote "Julian you are so precious I will put this on my board at work!!"
The sweet letter comes as Leslie received an invitation to join team USA in Rio after her stellar live tweeting about events. It's all happening.
DailyEdge is on Snapchat! Tap the button below to add!