SEVEN-YEAR-OLD Elizabeth from New Jersey volunteers to rescue dogs in her spare time. On one rescue trip, she completely fell in love with a little pup called Lorelai, and was completely devastated when she had to bring the puppy to the pound.
Happily, though, American talk show host Meredith Vieira reunited the pair. Elizabeth's reaction is just too much.
The Meredith Vieira Show / YouTube
Not able.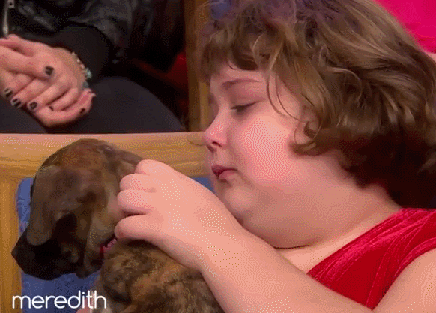 via Jezebel