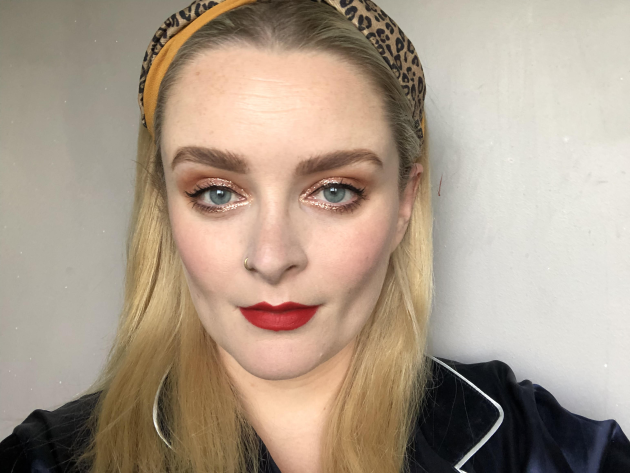 After two years and around one hundred columns, it has come to pass that this is the final edition of Skin Deep. I have so loved writing about beauty here each week, it was the perfect opportunity for me to put a lifetime of love for it to good use, but all good things must come to an end. 
As I told you when this column began, my love affair with beauty began when I was very young. Some of my favourite memories from early childhood are of standing on a chair in my granny's kitchen, pulling makeup from her makeup drawer (makeup drawer in the kitchen? A legend. I stan,) and carefully (hideously) applying each product to my face. I adore these memories, because I don't have that many good ones from that time in my life. Things were tricky then. My dad died of cancer when I was three, and my mom was an alcoholic struggling to cope with life's circumstances. When I was in that kitchen, though, I felt safe.
Beauty continued to be a comfort into my teens, when life at home was still unsteady and my social life wasn't much better. I was unsure of my place in the world, but when I was applying my precious creams and powders, I felt a little more certain about who I was, or who I could be. Yes, things were rough, but someday I'd be an adult, and I'd be the one in charge. I would have a nice home, and all the makeup I wanted, and I would be happy.
I am very lucky, because those things are true now. Well, there are still a few makeup bits I want, but I am mostly in charge and I am happy most of the time. I still find myself turning to beauty in times of uncertainty, though, and I'm grateful to find that it is still a comfort. That's the thing about a relationship with beauty – it grows, and ebbs and flows. Sometimes it's massively important, like when you need to feel powerful and nothing but a red lip will do. Other times there's simply too much going on in your life for you to even manage a bit of lip balm. It's always there, though, when you want it, whether you keep your makeup collection in perfect perspex boxes in a bedroom or you have a few bits in a kitchen drawer.
For me, it's the closest thing I have to mindfulness. The process calms me, from beginning to end. I enjoy planning the look, and the application process itself centres me, forcing me to focus on just one thing, a task I struggle with every other moment of the day. When I've lost touch with myself, it reminds me who I am, and when I feel unsteady, it is an anchor. It allows me to be creative when everything else feels dreary, and if I'm feeling down, it makes me feel a little more able. 
I know not everyone shares this connection to beauty, and I suppose that's why I was excited about writing this column in the first place. I wanted to share with you the role it plays in my life, and to get beyond the antiquated notion that people apply makeup solely to attract attention from others. I wanted to give you some knowledge in the hope that it might make you feel a little more confident and comfortable with your own beauty processes, and to steer you away from the notion that time spent on your face was an exercise in vanity or a waste of time when it can be so much more than that. 
At the end of the day, time spent with your product is time spent with yourself, and sometimes that's just what you need. Perhaps the few minutes spent with your skincare process at bedtime are the only minutes you have to check in with yourself each day. Don't begrudge yourself them. If you're struggling for cash, I know it can be difficult to justify buying a new lipstick, but if putting it on each day is going to make you feel a little braver, then treat yourself. You deserve to be bold. Never apologise for doing what makes you feel good, or a little more able to face the world.
Of course, if you don't have the time or inclination to paint your face, that's fine too, and I hope that's come across here. You don't owe anyone a beautiful or artfully decorated face. If it makes you feel good, do it, but if you can't be arsed, don't bother. Your face is yours, to do with what you want. 
Finally, I'd like to thank you for reading these bits of writing every week. It has been an honour to hear from so many of you over that time, and to hear that so many of you trust my advice. I'll still be happily doling it out on Instagram, should you need to hear about a new foundation or serum. My love affair with beauty will never die, and after all, it is more than Skin Deep. <3