WARNING: This article contains some information about the film Gravity. If you haven't seen the film and would like it to be a surprise then stop reading now.
IF YOU'VE SEEN Gravity, you will be aware of the radio conversation Sandra Bullock's character, Ryan Stone, has with someone on Earth.
It is the point in the film at which she is the most desperate, and when she finally manages to speak to someone via the radio for a second it seems as though she might have some hope again.
Alas, the person on the other end is not anyone who can help her.  He does not speak English, and Ryan can hear dogs barking and a baby crying in the background..
Now, screenwriter Jonas Cuarón (son of Alfonso Cuarón and co-writer of Gravity) has released a short film which shows us the man on the radio.  He is an Inuit fisherman named Aningaaq (also the film's title) who has been on a fjord for many days, and has some troubles of his own.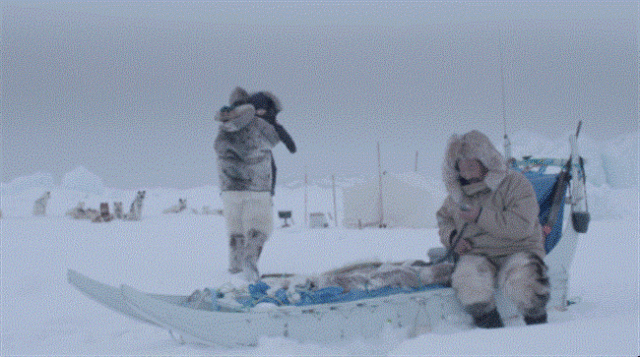 You can watch the very sweet, short film on The Hollywood Reporter.