Updated 5.00pm
IF YOU'RE FROM the town of Killybegs in Co Donegal you may have spotted a few familiar faces on the streets last night.
Paul Rudd and Peter Dinklage were among a host of famous fellas who flew in for a stag do.
They had managed to keep the whole thing low key until a Redditor posted a snap of the Anchorman star wearing an Ireland jersey in a bar in Killybegs.
The original images have been removed from Imgur but it seems as though Rudd was more than willing to pose for photos because more have been popping up online.
Colin Ratcliffe was wondering if he'd ever get to meet the lads last night.

And as luck would have it, he did.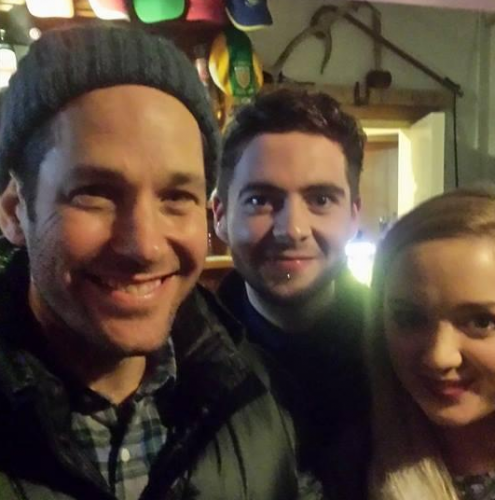 @Colin_Rat @Colin_Rat
Now the whole country has descended into Paul Rudd mania, with everyone's eyes fixed firmly on the Donegal fishing haven.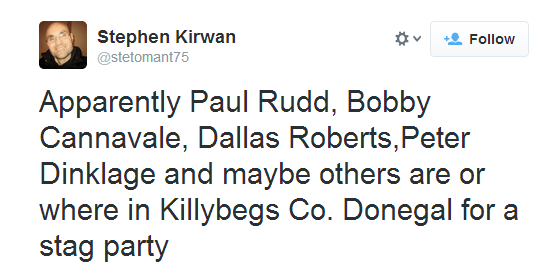 We wonder if they'll have time to make a few more stops before heading home?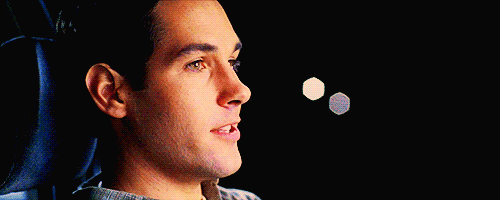 Crushable Crushable
First published 2.53pm