HAMPTONS FLOOR STORE in Crumlin like to push the envelope with their signage.
Until recently, this has been their billboard:
Cheeky enough, right?
But in the run up to the marriage referendum, they decided to give the billboard a more newsy angle - adding Joe Caslin's famous mural to the mix: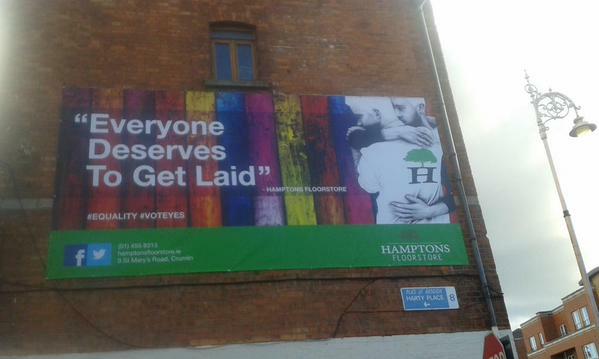 Twitter / @oconnola Twitter / @oconnola / @oconnola
The rainbow-coloured floorboards are a nice touch. Oh, you guys.
Thanks to Louise O'Connor for the pics