LAST NIGHT, RIHANNA stumbled across a tweet by a Washington Post reporter, who was detailing the absurd atmosphere at a Trump rally he was attending. 
Philip Rucker wrote, "It's been said a million times, but here's a million and one — Trump's rallies are unlike anything else in politics", before describing what was unfolding before his eyes:
Currently, Rihanna's "Don't Stop the Music" is blaring in Chattanooga as aides toss free Trump t-shirts into the crowd, like a ball game. Everyone's loving it.
Rihanna fans began to tag the singer in the tweet, asking, "Does Rihanna know her music is being played at a rally? I bet she doesn't." Eventually, the tweet found its way onto Rihanna's timeline and the 30-year-old singer, businesswoman, diplomat and actress responded to it. She wrote:
Not for much longer… me nor my people would ever be at or around one of those tragic rallies, so thanks for the heads up Philip!
Fenty, who is also known as the Ambassador Extraordinary and Pleinpotentiary for Barabados Promoting Education, Tourism and Investment, isn't the first celebrity to publicly condemn to use of her music at a Trump rally. In fact, barely a week ago, Pharrell Williams decided to take a stand. 
1. Pharrell Williams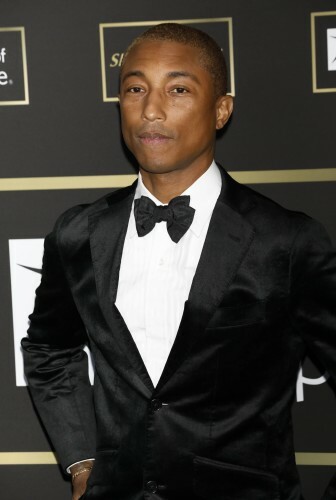 Hubert Boesl Hubert Boesl
Pharrell Williams felt compelled to speak out against Trump after the Pittsburgh synagogue shooting last month, which resulted in the murder of 11 parishioners at the Tree of Life Congregation.
A few hours after the attack, which was called the "deadliest attack on the Jewish community in U.S. history, Donald Trump addressed the shooting at a rally in Indiana. Trump condemned the shooting at the event, where 'Happy' by Pharrell Williams was played. Pharrell responded by saying:
On the day of the mass murder of 11 human beings at the hands of a deranged 'nationalist', you played [the] song 'Happy' to a crowd at a political event in Indiana. There was nothing 'Happy' about the tragedy inflicted upon our country on Saturday and no permission was granted for your use of this song for this purpose. 
2. Neil Young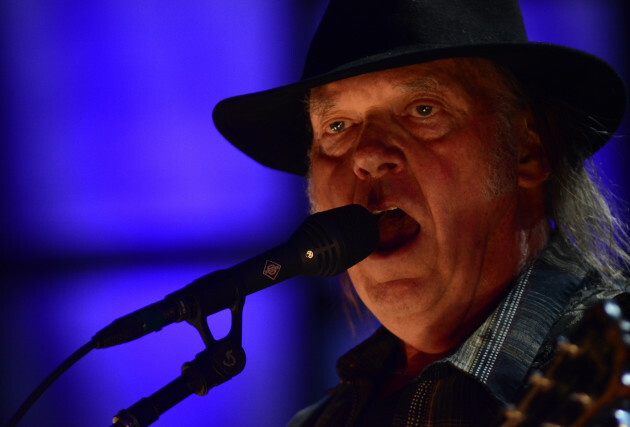 UPI / PA Images UPI / PA Images / PA Images
The first prominent musician to call out Trump was 72-year-old Neil Young. The Canadian singer-songwriter was opposed to Donald Trump's usage of the song 'Rockin' in the Free World' during Trump's bid for presidency. In June 2015, Young said:
Had I been asked to allow my music to be used for a candidate, I would have said no. I am Canadian and I don't vote in the United States, but more importantly I don't like the current political system in the USA and some other countries. Increasingly democracy has been hijacked by corporate interests. The money needed to run for office, the money spent on lobbying by special interests, the ever increasing economic disparity and the well-funded legislative decisions all favour corporate interests over the people's. 
Trump responded by saying it was just "one of 10 songs used as background music. Didn't love it anyway." Neil Young continued to voice his disapproval of Trump in an interview with The Daily Beast this year, where he said: 
He has no balls. He hasn't got one ball. He literally has nothing. All the bravado, all the you're fired, you're fired, all that shit, he doesn't have the balls to look anybody in the face and tell them anything. He wants to not only fire you, but he wants to belittle you. First of all, he has to have three front-page stories running in the news on him every day, so he keeps them coming. He's a classic media guy and the United States is in serious fucking trouble. 
3. R.E.M.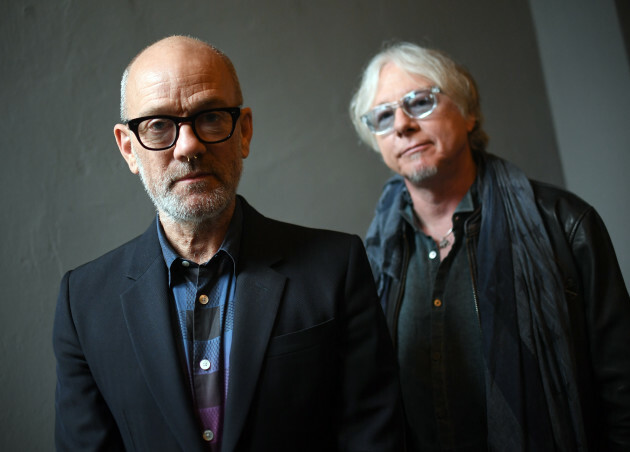 DPA / PA Images DPA / PA Images / PA Images
In the same year, R.E.M.'s Mike Mills took to Twitter to call Donald Trump an "orange clown", and said that he'll "do anything for attention". Michael Stipes of R.E.M. later tweeted: 
Go fuck yourselves, the lot of you — you sad, attention grabbing, power-hungry little men. Do not use our music or my voice for your moronic charade of a campaign. 
They later posted an extended statement to Facebook. 
4. Twisted Sister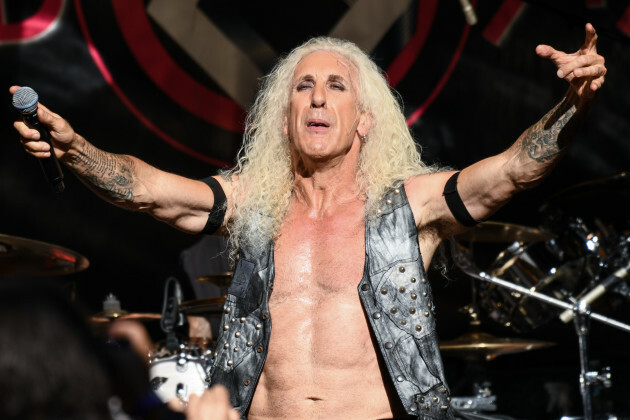 SIPA USA / PA Images SIPA USA / PA Images / PA Images
At first, Trump had permission to use Twisted Sister's tune 'We're Not Gonna Take It' on his campaign trail, because Trump was pals with the band's frontman Dee Snider. However, as the campaign raged on, Snider began to develop a greater understanding of Trump's ideology and changed his mind. Snider said:
I have to call Donald. I have to speak to him, as a friend. He was respectful enough to call me and say, "How do you feel about me using this?" And I've gotta be – as a friend – respectful enough to call him and say, "Listen, man, this has gotten wildly out of control, and I really have a problem with it." It's really gotten ugly. 
5. Adele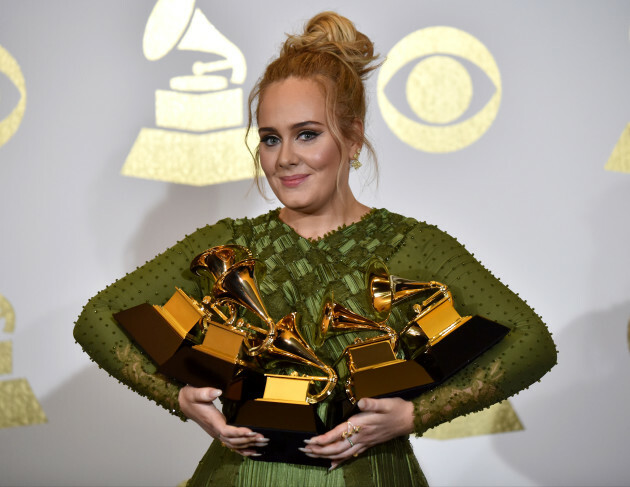 UPI / PA Images UPI / PA Images / PA Images
Adele was another artist who discovered that her music was being used at Trump's rallies for his presidential campaign. She had a spokesperson express that "Adele has not given any permission for her music to be used for any political campaigning", after Trump used a medley of her songs on his tour of the United States. Adele also publicly backed Hillary Clinton and told fans at an American concert, "Don't vote for him." 
6. Elton John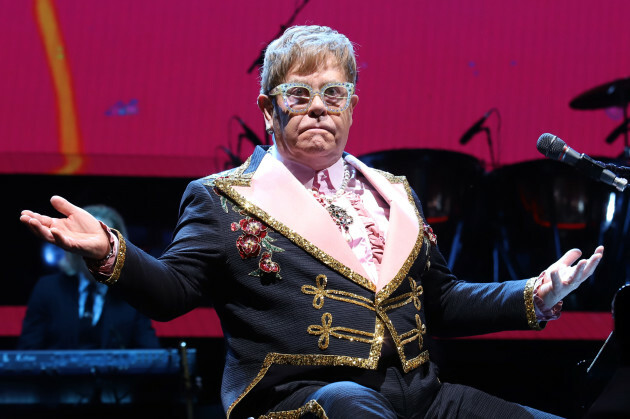 EMPICS Entertainment EMPICS Entertainment
Here's what Elton John has to say: 
I'm British. I've met Donald Trump. He was very nice to me, it's nothing personal, his political views are his own, mine are very different, I'm not a Republican in a million years. Why not ask Ted fucking Nugent? Or one of those fucking country stars? They'll do it for you. 
Trump later asked Elton John to perform at his inauguration. Unsurprisingly, the 71-year-old singer declined the invitation. 
7. The Rolling Stones
DPA / PA Images DPA / PA Images / PA Images
Ironically, Trump's rallies featured the Rolling Stones songs 'Sympathy for the Devil' and 'You Can't Always Get What You Want', despite the fact that Trump attempted to sue The Rolling Stones in the 1980s. In the summer of 2016, The Rolling Stones made it clear that they did not appreciate the fact that Donald Trump was using their music at a GOP convention. They tweeted "The Rolling Stones do not endorse Donald Trump. 'You Can't Always Get What You Want' was used without the band's permission." 
However, Mick Jagger explained why they were never able to stop Trump from using their music. 
The thing is, when you appear in America… if you're in a public place like Madison Square Garden or a theatre, you can play any music you want, and you can't be stopped. So if you write a song and someone plays it in a restaurant that you go to, you can't stop them. They can play what they want. 
8. Queen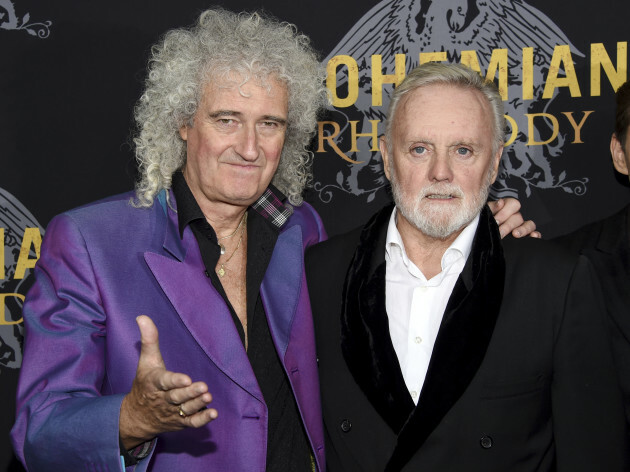 Evan Agostini Evan Agostini
Queen's Brian May spoke out after 'We Are The Champions' was used during Trump's appearance at the Republican National Convention:
I can confirm that permission to use the track was neither sought nor given. Regardless of our views on Mr. Trump's platform, it has always been against our policy to allow Queen music to be used as a political campaigning tool. 
As a collective, the surviving members of Queen said, "We are frustrated by the repeated unauthorized use of the song after a previous request to desist, which has obviously been ignored by Mr. Trump and his campaign." 
9. George Harrison's estate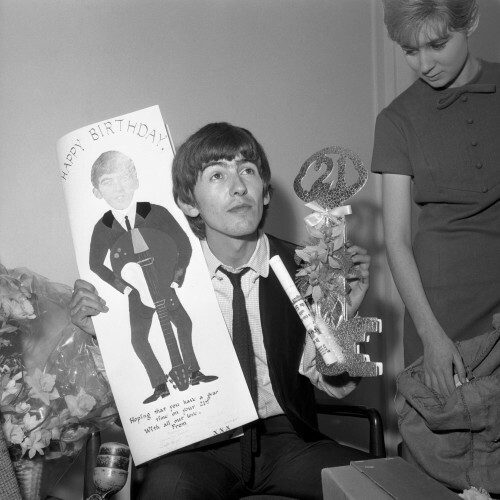 PA Archive / PA Images PA Archive / PA Images / PA Images
At the very same event (the Republican National Convention), George Harrison's estate complained about the unauthorized use of 'Here Comes the Sun', by The Beatles. They said that the usage of the song was "offensive and against the wishes of the Harrison estate." 
10. And Luciano Pavarotti's estate too.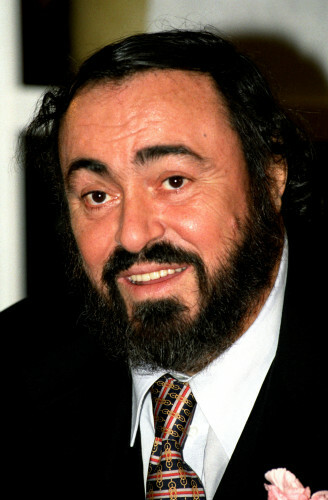 PA Archive / PA Images PA Archive / PA Images / PA Images
Also upset by the fact that their relative's music was used at the Republican National Convention, Pavarotti's estate made a public statement:
As members of his immediate family, we would like to recall that the values of brotherhood and solidarity which Luciano Pavarotti expressed throughout the course of his artistic career are entirely incompatible with the worldview offered by the candidate Donald Trump. 
11. Steven Tyler 
Doug Peters / EMPICS Entertainment Doug Peters / EMPICS Entertainment / EMPICS Entertainment
The Aerosmith frontman wasn't too impressed when Trump used his music at at 2015 rally, and had representatives reach out with cease and desist letters twice that year. Trump eventually gave in, but chanced his arm again this year when he used Aerosmith's 'Livin' on the Edge' at the same series of presidential rallies that he used 'Happy' by Pharrell Williams. Tyler's attorney issued another letter:
What makes this violation even more egregious is that Mr. Trump's use of our client's music was previously shut down, not once, but two times, during his campaign for presidency in 2015. [...] As we have made clear numerous times, Mr Trump is creating the false impression that our client has given his consent for the use of his music and even that he endorses the presidency of Mr. Trump. 
12. The estate of Prince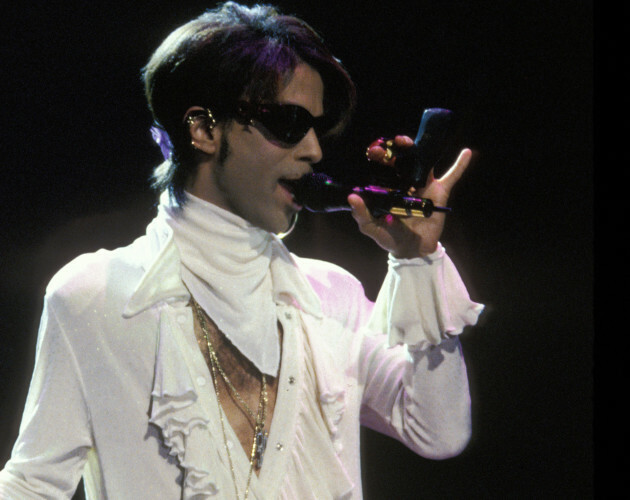 SMG SMG
In the middle of October, Prince's estate demanded that Donald Trump stopped playing 'Purple Rain' at his rallies.
The Prince estate has never given permission to President Trump or the White House to use Prince's songs and have requested that they cease all use immediately. 
DailyEdge is on Instagram!