WHEN YOU'RE ON the campaign trail, you meet a lot of people and visit a lot of places.
So it's easy to lose track of who's who and what's what.
Earlier today, Hillary Clinton posted this photo of herself in a Detroit coffee shop.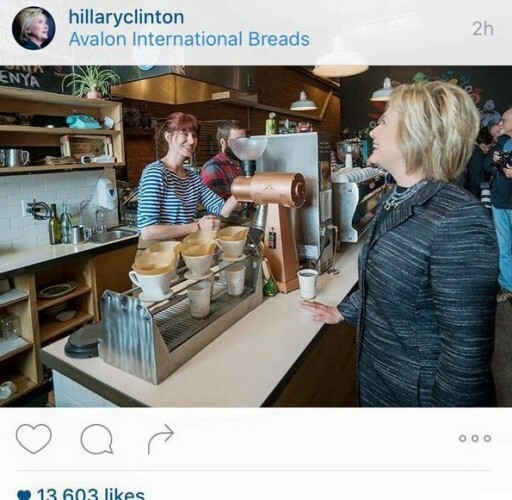 The caption?
Aw, that's nice.
Until you look at the comments section, that is.

masked-muchacho / Tumblr masked-muchacho / Tumblr / Tumblr
Nooooooo.
Yes, it turns out that the barista featured in the photograph was none too pleased with being featured on Clinton's Instagram lest she be mistaken as a supporter.
To make matters worse for Hillary, it seems that she mixed up her Detroit coffee shops — the establishment featured in the photograph is actually called Astro Coffee (not Avalon International Breads) and they're firmly #TeamBernie.
Espresso to go?!? She must be feeling the BERN
Whoops.
Clinton's team have since updated the photo's location and caption…
Highly recommend the coffee at Astro.
Awkward.
DailyEdge is on Snapchat! Tap the button below to add!