WELL, THIS WAS inevitable.
A costume company in the UK has already devised a horse burger suit to dazzle your mates and take home all the prizes at your next fancy dress party.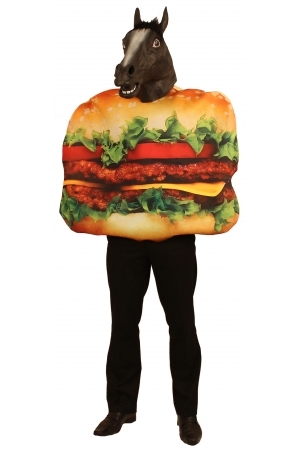 Image: FancyDressCostumes.co.uk
Jack Coveney (no relation, we think) from FancyDressCostumes.co.uk says:
Due to the horse meat scandal becoming such a mainstream issue this year, we felt it was time to reflect this phenomenon with a new product.
Neigh bother to you Jack.