PATRICK STEWART AND Ian McKellen have one of the great celebrity friendships going – always working together, hanging out and generally having the craic.
Yesterday, at the London Women's March McKellen was attending. While walking along after the event he came across his old friend on a placard… in his world famous meme form.
So of course he waved it with pride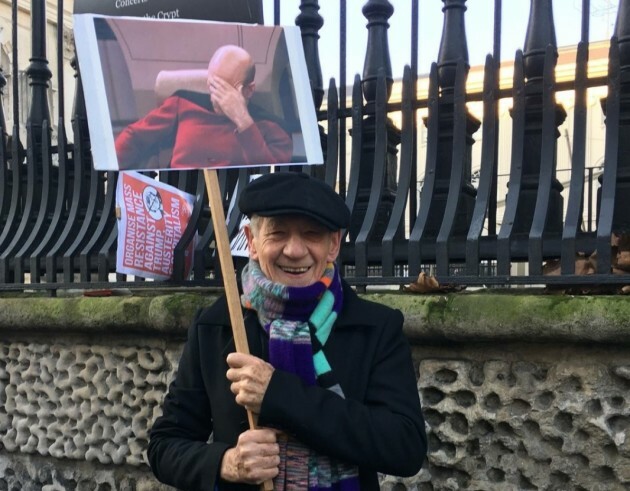 @IanMcKellen Twitter @IanMcKellen Twitter
Yes, *that* facepalm meme
Imgur Imgur
Sums it up, really.
Look at the pair of them there
McKellen tweeted it out in the early hours of this morning, and of course it's gone very viral.
He explained where the meme placard came from:
The placard of Sir Patrick, by the way, was not my own – I found it at the end of the march in Trafalgar Square.
And added his own thoughts on the demonstration:
The Women's March in London was the longest I have been on. Unlike most demonstrations it was not commandeered by any one group with its identical posters. The women and their allies had devised their own visual protests, hand-written and improvised at home, expressing their personal reaction to the new President, whose name in school-yard English means "to break wind" appropriately.
As for Patrick Stewart? No word on whether he's seen his old friend pay tribute in meme form – his last social media utterance was a tribute to the outgoing President
Fair play to whoever made the sign – they could hardly have dreamed that Ian McKellen would have been along to pick it up.
DailyEdge is on Snapchat! Tap the button below to add!