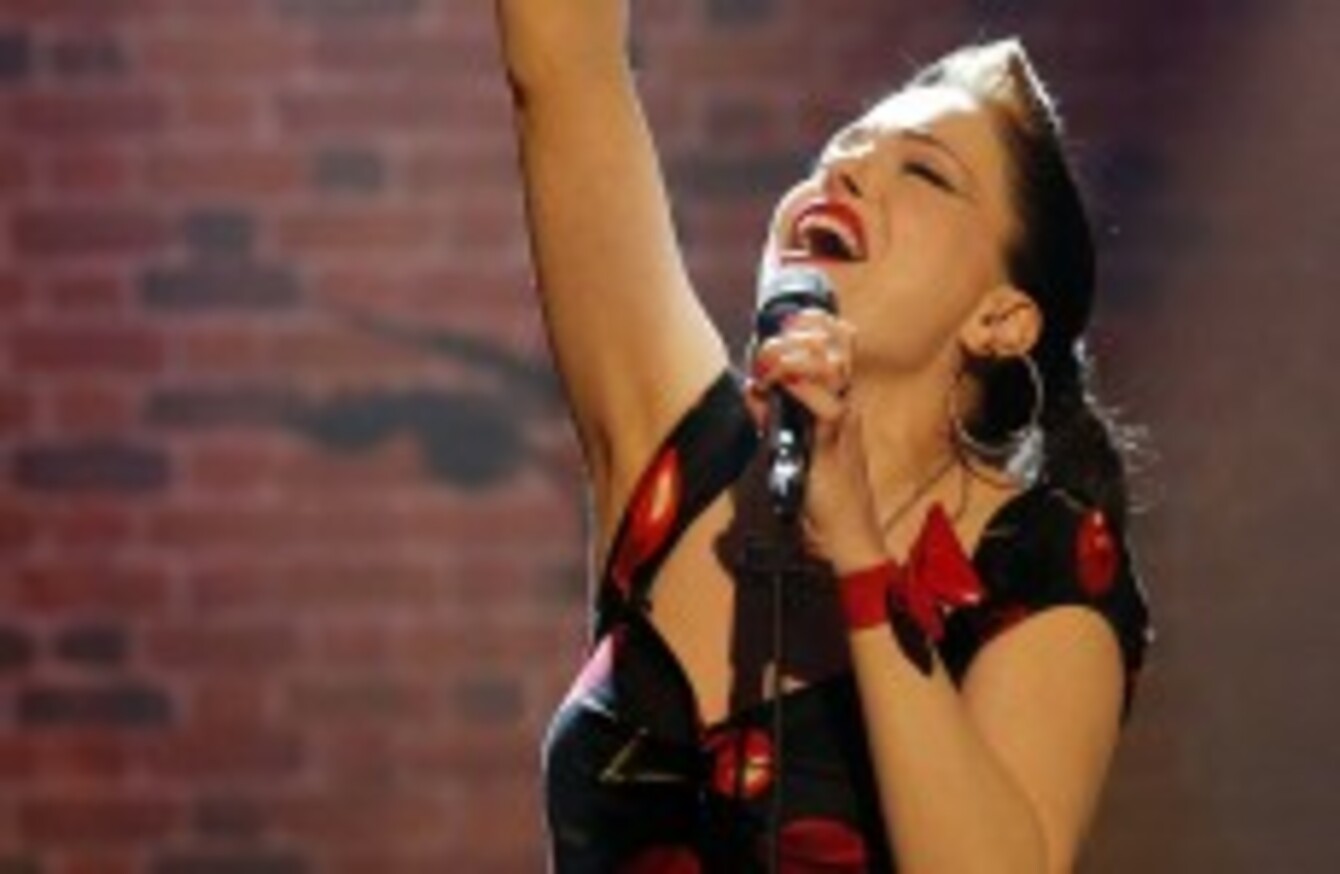 Image: PA Wire/Press Association Images
Image: PA Wire/Press Association Images
EVERY WEEKDAY lunchtime, DailyEdge.ie rounds up the TV shows that you'll be tweeting about tonight and talking about tomorrow.
Later Live… with Jools Holland (BBC Two, 11.50pm) is nearly on at midnight but it'll be worth the bags under your eyes tomorrow. Why? Cos Imelda May, fresh off O2 successes, will be on tonight. She's sharing the stage with Arcade Fire, almost universally agreed as the best live act going, and also The Amazing Snakeheads and Shadows. Go on, be patriotic. #jools
Welcome To Rio (BBC Two, 9pm) is one for the sporting mad and the sporting widows looking ahead to the all-dominant, all-consuming World Cup in a few short weeks time. This new series will take a look at Brazil's capital as it prepares to welcome the world, through the lens of its ordinary inhabitants. #worldcup #welcometorio
Prime Time (RTE One, 9.35pm) should be a humdinger tonight, what with all the digestion and analysis of the local elections still to work through. The last few days of political upheaval and comment will be looked at, and you can have your say with the hashtag #rtept.
Everybody is talking about: #Netflix
Fresh off the news that writer Drew Goddard (Alias, Angel, Lost) has walked from Netflix's Marvel TV series Dare-Devil, coupled with the news that Orange is the New Black is filming its third series, the online-only subscription service have even more news.
They are producing a TV show about the Queen of England. It will be their first UK-focused series to make what is reported to be a 20 part biopic stretching from her coronation to the present day. Peter Morgan, from the film The Queen, is on board. The title is going to be The Crown.
Or switch over for…
The Consumer Show (RTE One, 8.30pm) this week tackles refunds for undelivered gifts, own brands and grown offspring living at home. 
Grey's Anatomy (RTE 2, 9pm) continues, if you're into that sorta thing.
Alien (Film Four, 10.50pm) is on tonight if you're into a scare before bedtime.
Britain's Got Talent (7.30pm and 9.30pm) rolls on, interminably maybe. 
The Complainers (Channel 4, 9pm) is a new series for Channel 4, telling the story of people who complain and businesses that deal with their issues. First ep is on Transport for London.