QIZAI IS A brown panda, and he is incredibly rare.
In fact, he is one of only five brown pandas discovered since 1985, and the only one in captivity. This week photos of him emerged for the first time.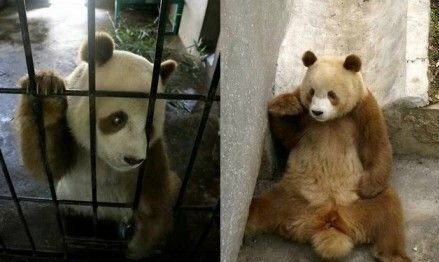 CCTV via Xinhua
According to the South China Morning Post, he lives at the Foping Natural Nature Reserve, after being spotted first as a two-month-old in the Shaanxi province.  The mountainous region is the only known area in the world to contain brown pandas, and scientists at the reserve's research centre are trying to figure out where they come from.
Some researchers believe that the unusual colour could be the result of local inbreeding.
Panda keepers at the reserve are going to see if they can pass the colour gene along by mating him next year.