FOR A COUNTRY so small, we certainly have no shortage of ways to insult and upset each other.
Here are some of the best ones of the bunch (the sheer volume of insults in this country means it's impossible to catch them all) and ranked them order of severity.
They could all be used either jokingly or to actually insult someone – but for the purpose of this post we're imagining that they're all being used in absolute seriousness.
Of course, any of these could become doubly harsh with the addition of a swear word or two, but to keep it clean and family-friendly, we're leaving it to your imagination.
Eejit
"Well aren't you the biggest eejit in the land?"
You probably wouldn't be too bothered about anyone calling you an eejit.
In fact, these days we throw it around like it's nothing. Your mam shouting 'EEJIT!' at you for not hanging out the washing like she asked? Whatever.
Maggot
Flickr / Steve Slater Flickr / Steve Slater / Steve Slater
An annoying person, someone who's deliberately trying to stir up trouble or make a scene. Your father would definitely call you this if you were getting up to mischief at home.
Gombeen
"Go 'way from those biscuits and help your father, ye gombeen."
An Irish mammy word, without a shade of doubt.
Taken from the Irish word 'gaimbín' (meaning 'monetary interest') the straight translation of this word is 'a mean, underhanded, corrupt person'. The meaning has mutated quite a bit these days, now used to refer to a person who's acting foolishly.
Langer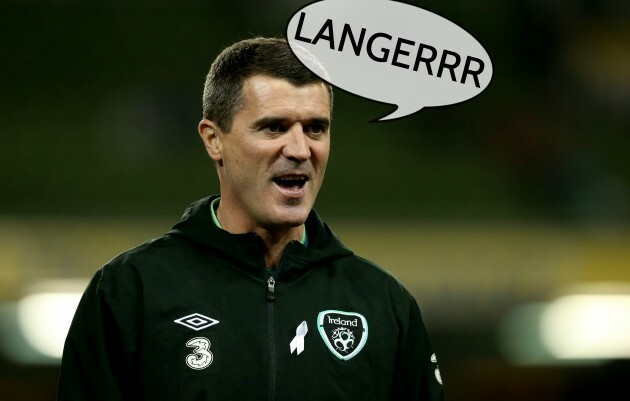 Brian Lawless / PA Wire/Press Association Images Brian Lawless / PA Wire/Press Association Images / PA Wire/Press Association Images
A Cork term for a foolish person. We're reliably informed that incendiary nature of the word has lessened somewhat to Cork people after The Langer Song was released, and it's no longer considered hugely offensive. So if anyone calls you a langer, just laugh it off.
Dope
"Ah you're after breaking it! What a dzzzzope."
'Dope' is pretty self-explanatory – yet another term for a stupid or ignorant person. Pronounced 'dzzope' in certain parts of the country. Look, friendships are not going to fall apart if one calls the other a dope. You'll move on.
Geebag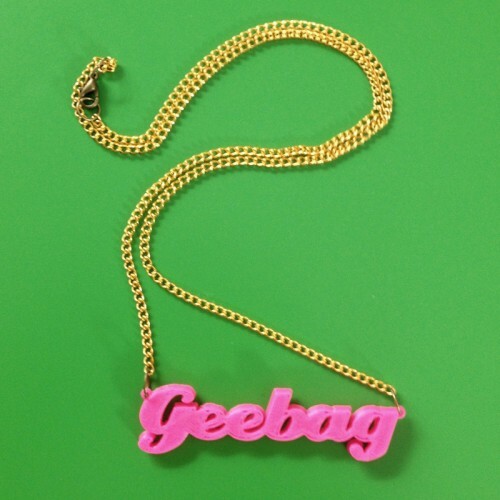 GrandGrand.ie GrandGrand.ie
An unpleasant or foolish person. You shouldn't get too upset if a friend throws this at you, unless of course they're actually angry. Then again, you could be the sort of person who wears the word proudly around your neck.
Gobshite
"He's an awful feckin' gobshite."
Being called a gobshite is a sure-fire sign that you've done something almost unforgivably stupid, something that could have repercussions for more people than just yourself. If someone brands you a gobshite, you should have a good think about what you've done.
Shtate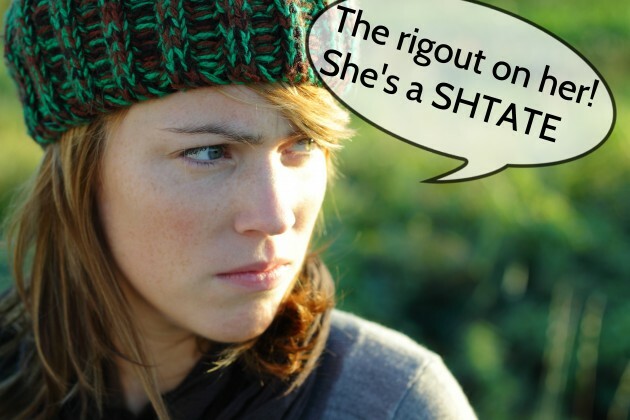 Shutterstock Shutterstock
A person who looks unattractive, unkempt – it can also imply that their life itself is a shambles. NOBODY wants to be a shtate.
Lickarse
"He always puts his hand up when Mr Moore asks a question in Maths. Such a lickarse!"
A sycophant, a person who tries too hard to please someone.
'Lickarse' is what you called the teacher's pet behind their back, or indeed to their face, and is nearly always meant to hurt.
Ye bleedin' thick
Flickr / infomatique Flickr / infomatique / infomatique
Dublin term for a stupid or foolish person, nearly always used to convey genuine annoyance. Often pronounced 'tick'. Calling someone a bleedin' tick is fighting talk, plain and simple.
Dry shite
"He's been an awful dry shite since he started doing a line with her."
Someone who has no sense of humour.
Implying that someone might be a dry shite to their face will guarantee you the cold shoulder for the next few weeks. Don't go there.
Pox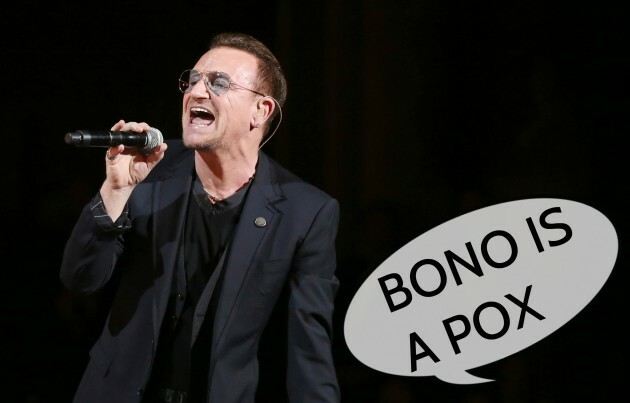 Matt Sayles / AP/Press Association Images Matt Sayles / AP/Press Association Images / AP/Press Association Images
An irritating, unwanted person. The suffix '-bottle' can be added for extra venom. The only person it's really acceptable to call a pox is Bono, as depicted above. We would advise you not to be yelling it at your dearest friends any time soon.
Wagon
"Did you hear that? What a fecking wagon."
An overbearing, contrary and unattractive woman. Irish ladies across the land know in their hearts that some day, someone is going to call them a wagon, be it behind their backs or brazenly to their face. And how will they retaliate? By being an absolute wagon.
Bollix
Flickr / aaron.bihari Flickr / aaron.bihari / aaron.bihari
A stubborn, unpleasant person that's hard to get along with, often male.
You don't want to become known as a bollix. Even being "a bit of a bollix" is too much.