MAMMIES ARE NO fools. And they move with the times.
There is an ever-increasing risk that – as well as texting you at unexpected hours – your mammy is now on The Face Book, stalking your profile.
Here's how to spot an Irish mammy* on the technology.
1. An Irish mammy will always, always sign off with her name
Otherwise how will they know who it is?
2. If she is concerned that a message may not have sent, she will send it again to be on the safe side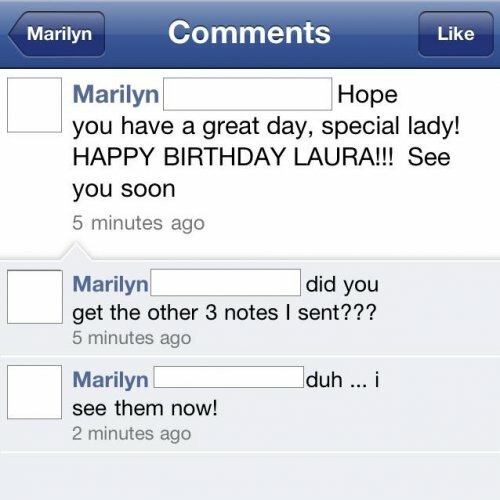 3. Once the Irish mammy has learned to use acronyms, she will use them enthusiastically, all the time
Sure don't they help save space, or some such thing?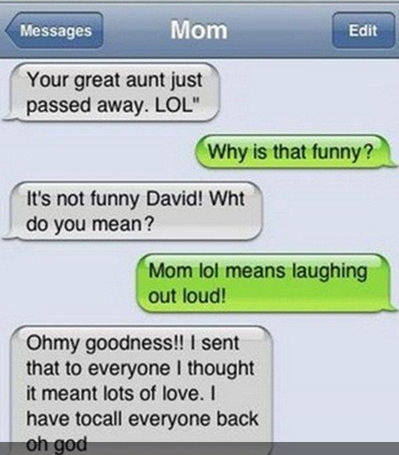 4. She is not afraid of a guilt trip
(Hey – she's earned it, right?)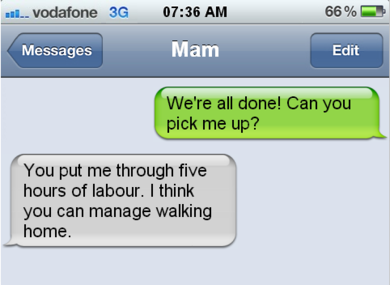 h/t @ColmBolm
5. Photos? The mammy will be liking and commenting on those
No matter what they're of.
'You look great love. Mum xxx'
6. Emoticons!
You can never have too many emoticons. An Irish mammy with emoticons is unstoppable. Sure aren't they a bit of craic.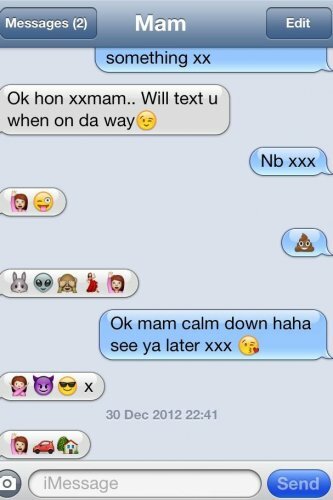 7. She may join your conversations unexpectedly
It's cool. That's what social media is all about. Isn't it gr8?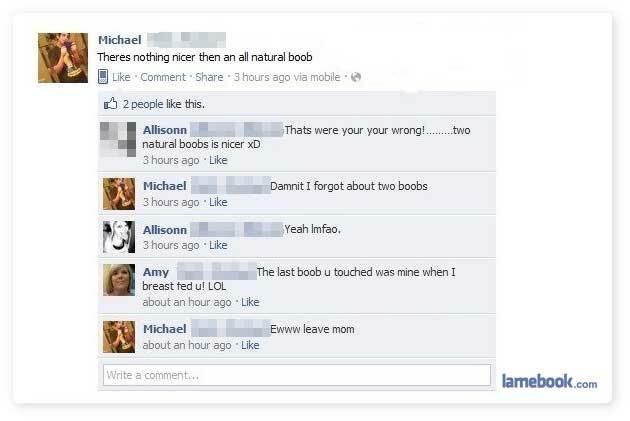 (OK, this is an American example. But you get the idea.) lamebook.com
8. She is always watching
Always. Watching.
9. And if you tell her she's being embarrassing, she will most likely be really, really sweet about it.
Aw…

Is your mam on The Face Book? What have we missed?
* Obviously we're not talking about all Irish mothers here. What we're talking about is the Irish Mammy, which is a very specific thing.