TODAY IS GOOD Friday, and this is enemy number one for Catholics everywhere: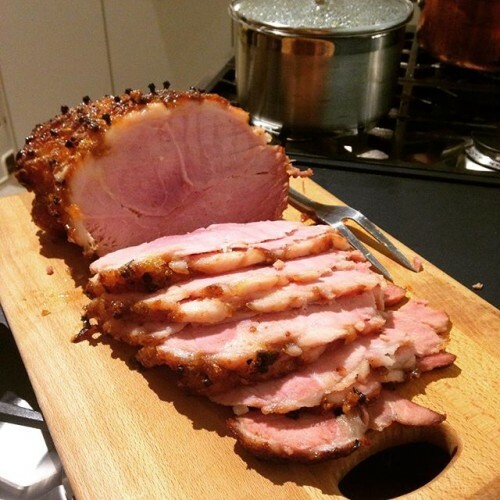 Instagram / vavaloy Instagram / vavaloy / vavaloy
Mams across Ireland are, as always, militant about meat consumption on Good Friday, and this year more of them than ever are taking steps to prevent their children from eating it.
Warning notes, manipulation, sabotage – we've seen it all.
This mam who left a 'no meat' note AND made sure her kids got a Mass
To all of you – Do not eat today! Only to be consumed after today! It's Good Friday. 3pm be at the chapel!
This mam who outlawed smokey bacon crisps
This mam who left a hastily scribbled note on the ham
This mam who denied her own flesh and blood a chicken sandwich
This mam who actually picked the chicken out of a chicken curry

Facebook / OMGWACA Facebook / OMGWACA / OMGWACA
Think my memmeh wins for the most ridiculous lengths gone to in an attempt to keep me a good Catholic… I took my leftover chicken curry out of the fridge for lunch to find that she'd gone through it and removed every. Single. Piece.
This mam who put not one but three (printed) notices around the house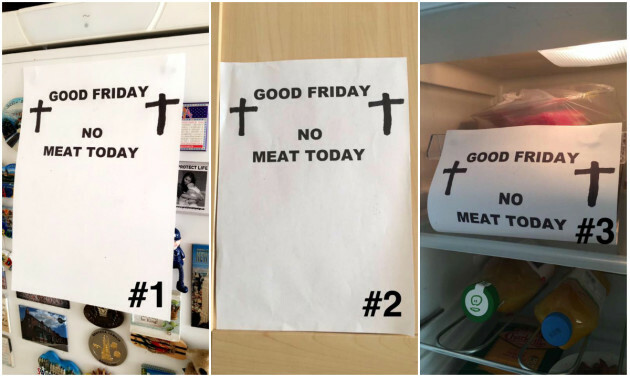 Facebook / Laura Martin Facebook / Laura Martin / Laura Martin
And all the mams refusing to speak to their children for eating meat
Keep fighting the good fight, mams.
DailyEdge is on Snapchat! Tap the button below to add!