EVERY WEEKDAY MORNING, DailyEdge.ie rounds up the best of the day's celebrity dirt – from the top to the very bottom.
Katy Perry has revealed that she once kept a lock of Miley Cyrus and Taylor Swift's hair in her handbag. The singer owned up to the bizarre custom during a fan Q&A after a release party for her new album, Prism.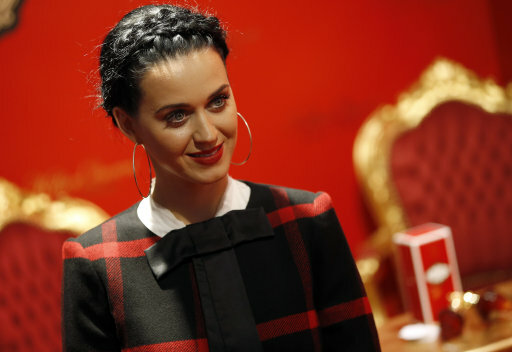 Michael Sohn / AP/Press Association Images Michael Sohn / AP/Press Association Images / AP/Press Association Images
The hair theft happened during her first time at the Grammy Awards, where she was sharing a dressing room with the two.
One of the first times I went to the Grammys, I got to share a dressing room with Miley Cyrus and Taylor Swift and I asked them for a lock of their hair from each one of them, which is totally creepy, but awesome.
Or just creepy.
I put little bows on them individually and put them in my purse. And that was my little secret. I'm a freak!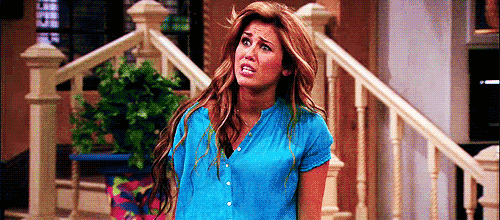 Teen Teen
It's official, Jamie Doran is the new Christian Grey. The actor from Co. Down was tipped to take the role last week after Charlie Hunnam dropped out of the movie.

Source: Empics Entertainment
Variety are now reporting that the actor and undie model has been drafted in as Hunnam's replacement and will star opposite Dakota Johnson in the adaptation, set for release next August.
Nicky Byrne has become a father for the third time. Or is it the second time? What are the technicalities there?
The Westlife star Tweeted the great news yesterday, with the Byrnes welcoming a new baby girl, Gia, born at 10.30am at Holles Street Hospital.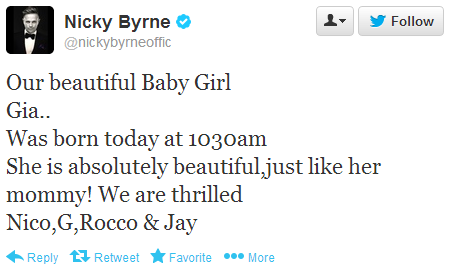 Former band-mate Shane Filan was one of the first to offer his congrats.
And the rest of the day's dirt…
Rihanna and Cara Delevinge are moving in together. Selfie haven. (SugarScape)
James Arthur and Matt Cardle aren't particularly fond of each other. (Daily Star

)

Contrary to previous reports, Ja Rule is NOT writing a microwave cookbook. One to take off the Christmas list. (Gossip Cop

)

Rihanna is twerking her way around the world. Latest stop--Greece. (Daily Mail

)

Kimye's proposal video has arrived. It's as over-the-top as you'd expect. (Radar Online)